What sets SiteGuarding CY Ltd. apart is that we not only develop cutting-edge websites, but also ensure that they're protected against unknown unknown viruses and threats. In today's digital age, we know that a well-developed, aesthetically-pleasing website isn't enough; as cyber-attacks become more sophisticated and prolific, a website must also be fully secure.
We develop the highest-grade security tools to provide maximum website protection, without exception. With 10+ years of experience and 50+ IT professionals, we're well-equipped to deliver groundbreaking software solutions. We've worked with businesses of all sizes across a variety of industries, delivering a personal approach to every customer and every project.
We're excited to announce that we recently began partnering with Clutch, a B2B platform and reputable connector of buyers and sellers. We appreciate receiving feedback from clients so that we can continuously improve our processes, and we also know that client reviews are helpful to those interested in our services.
Our most recent review on Clutch came from an office and home solutions company that contracted us to make sure their website complied with the EU's General Data Protection Regulation (GDPR). We came on board and, upon checking their website, found some core problems with the code. We fixed those issues and made changes to the site to make it quicker and more functional. Our team also helped reduce the amount of spam that the company was receiving.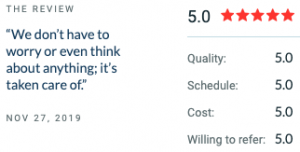 We continue to provide 24/7 protection, and the client reports that they're "completely happy" with our services and the results we've delivered. They're pleased that the website now works well and is even bringing them more leads.
Another 5-star review came from Egroup Services Ltd., a web design, development, and information security company. They didn't have enough time or expertise to deliver on certain projects, so they hired us as an outsourcing partner.
We've contributed to a number of projects for them, and we've become their go-to resource for e-commerce development. For example, Egroup needed to build an e-commerce site for a wine company, but they weren't familiar with their CMS, so we created an independent payment gateway for the site. For another project that was especially complex, we helped create an online app for 3D models of naval ships and architectural designs.
"They've done an excellent job—they're professional and reliable. Our clients are always happy, so we're happy. I've tested their work a few times too, and it's always solid." — CEO, Egroup Services Ltd.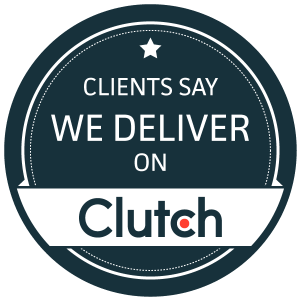 Having worked with unreliable freelancers in the past, EGroup reports that our project management capabilities have exceeded expectations. Since they also maintain a high level of tech expertise, they're pleased to know that we're delivering quality work to their clients.
We're thankful to our clients for helping us establish a positive online presence and digital reputation, and we look forward to collecting more reviews on Clutch! If you have any questions about our past work or the services we provide, please don't hesitate to reach out.