WEBSITE MALWARE REMOVAL SERVICE
MORE THAN 30 000 WEBSITES GETTING HACKED EVERY DAY
DON'T WAIT UNTIL YOUR WEBSITE GET BLACKLISTED!
---

Emergency Malware Removal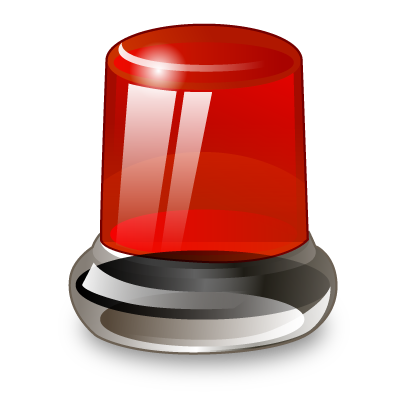 Need to get rid of malware and viruses from your website as soon as possible? Not a problem we can do it in 1-3 hours. Plus you get blacklist removal absolutely free. 14 Days guarantee included.
Malware Removal Service

One of our security professionals will find and remove malware, spyware and viruses from your website. This option may take up to 24 hours. 14 Days guarantee per website is included in price
Or You Can Choose One of Our Packages
(code analyze and bugs fix, blacklist removal, core files scan included, website recovery and much more)
BLOG
As Low As 100 USD

STANDARD
As Low As 125 USD

BUSINESS
As Low As 150 USD

PORTAL
As Low As 200 USD

Remove Malware
Remove Malware
Remove Malware
Remove Malware
Up to 1000 Core Files Check
WordPress CMS
Up to 5000 Core Files Check
WordPress, Joomla CMS
Up to 10000 Core Files Check
WordPress, Joomla CMS, big sites
10 000 + Core Files Files Check
WordPress, Joomla CMS, huge sites
Backdoor Removal & SQL Injection Prevention
Backdoor Removal & SQL & XSS Injection Prevention
Backdoor Removal & SQL & XSS Injection Prevention
Backdoor Removal & SQL & XSS Injection Prevention
Blacklist Removal (Google)
Blacklist Removal (Google, McAfee, Norton)
Blacklist Removal (Google, McAfee, Norton)
Blacklist Removal (Google, McAfee, Norton)
Website Backup & Server Logs Analyze
Website Backup & Server Logs Analyze
Website Backup & Server Logs Analyze
Advanced Website Acceleration
Advanced Website Acceleration
Security Plugins Installation (if necessary)
Three Months Full Website Monitoring
30 Days Guarantee
30 Days Guarantee
60 Days Guarantee
90 Days Guarantee
TIME MATTERS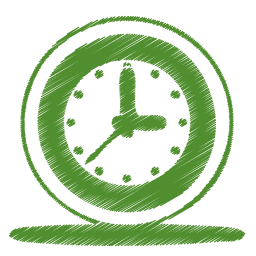 If your website got hacked - don't wait until it gets blacklisted. You can loose your customers and search engine positions. There is no time to wait, you should act fast!
24/7 SUPPORT

The problem with so many website security companies is that you never get to talk to a real person. At Siteguarding, our staff is available 24 hours a day, 7 days a week!
YOUR SAFETY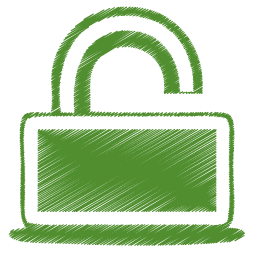 Your safety is our goal. We work hard 24/7 to protect your business and your customers. At Siteguarding we're committed to your complete satisfaction.
How we can help?
Our security experts and engineers are more than happy to help you find and remove any malware and backdoors from your website. They will fix all the bugs your website might have to prevent future hackers attacks.
The next step is carefully analyze your website and identify any other backdoors hackers could left to get the access to your website.
We strongly recommend you to subscribe to any our security plans to get absolute protection and keep your website safe and secure.
---
High Priority Malware Removal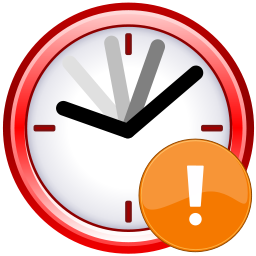 Need to remove malware from your website really fast? Order high priority malware removal service and we clean your website within 1-3 hours.
TrustScore 4.6 of 5 / Excellent
Need help? Please contact us.
Not happy with your hosting provider? Move your website to our World Most Secured Hosting and get up to 1 year hosting + website security services absolutely FREE.

GET THIS OFFER
Malware Removal Service + Code Analyze
Got hacked and Blacklisted? Google blocks your website?
We can clean and help to remove your website from blacklists within 24 hours. Our Search Engine Blacklist Monitoring tool can prevent the loss of search engine ranks.
Fast Malware Removal
Contact us now and we remove malware, backdoors, viruses and spyware from your website within 24 hours.
Keep Your Website Secure
After malware removal we install our website antivirus, security monitoring scripts and firewall to keep your website secure.
Future Attacks Prevention
We install monitoring software. If we notice suspicious activity on your website, we take an action to protect your website.
Guarantee
You will get 14 - 90 days guarantee. During this period we will monitor and log all activity on your website. If we notice any problem, your website will be cleaned up again absolutely free.
We fix the bugs
We do more than just detect and delete malware from your website. We analyze the files and fix the bugs which the hacker used and prevent future attacks.
Blacklist Removal
We can clean and help to remove your website from blacklists within 24 hours. Our Search Engine Blacklist Monitoring tool can prevent the loss of search engine ranks.
---
How would you know that your website got hacked?
Whenever a hacker tries to hack any website, his main purpose is to install malware and spread spam using the website and he achieves to install malware the web page will get included in the blacklist of search engines. If the user tries to open this web page, an error will appear on the screen.
It is possible to protect websites using the previously installed software on your systems, but they can't provide you confidence fully. Just as your PCs, you can't ensure perfect protection against all kinds of viruses just by installing antivirus as every day new viruses are found everywhere on the web. The most authentic way of securing your website is to watch it closely with a group of specialists to prevent any wastage of data.
Once you got the fact that someone has hacked your website, this means that there are some steps which you need to take at earliest because most of the hackers will try to keep providing you damage after they had taken the first step. Here are a few guidelines which you must follow as early as possible:
First of all, install a reliable version of antivirus on your home PC. Most suggested antiviruses are Avira and Comodo.
After this, you should install FireWall on your PC too. It will decrease the chances of a malware attack on PC. One of best FireWalls available is Comodo which is free of cost.
Sometimes you need to talk to hosting provider to check the cause of hacking, especially if you are using the usual hosting. Tell the managing authorities and ask them to work out for a solution.
Secure your passwords and better it is to change them like passwords of mail and FTP etc.
Put a warning on your web page so that users could know about the hacking of their website and then you ask them to change their passwords.
Create a backup of all the files immediately.
You may need to delete all the files and database from the server if the maker has hidden the installed code deeply. That's why keeping a backup of files is so necessary.
Keep your CMS updated to the latest edition.
In short, protecting your website is an important job which is not allowed to starters. Only specialists can deal with it.
Website Scanning and Back Up
Web site scanning involves daily checking of your website for any malware and other virus threats. It is a distinctive job performed by programmers and web developers which are being used for years and considered to be a better way of providing website protection service. There are few types of algorithms developed for discovering any viral attack on your website. Reports reveal that to scan website is as important as to keep a backup of your data keeping in view the increasing rate hacking activities observed in last few months.
Developers have noticed that most of the website owners do not consider it necessary to keep a backup of data in spite of the fact that a lot of literature has is available on the significance of keeping backups. It is not an easy task to do, but you need to consider that which part it is important to keep and which part is of not that value. To understand the concept of backup here is an example.
Suppose that you own a mediate type of website having some forums and few users. There has always been a large amount of activities going on it, and customers remain too involved. Suddenly you find out that someone hacks your website, and external links have caused damage to your website by installing a malicious code. The website will start to lose its repute, and it leads to falling in some visitors. It will be very hard at first for a security system to detect that where, when and how to install this code. At the same time, when you start perceiving about your valuable data which is not backed up till now. At this time it may be possible that you start to regret about not to save the website version even when you had a chance as well.
Act Fast!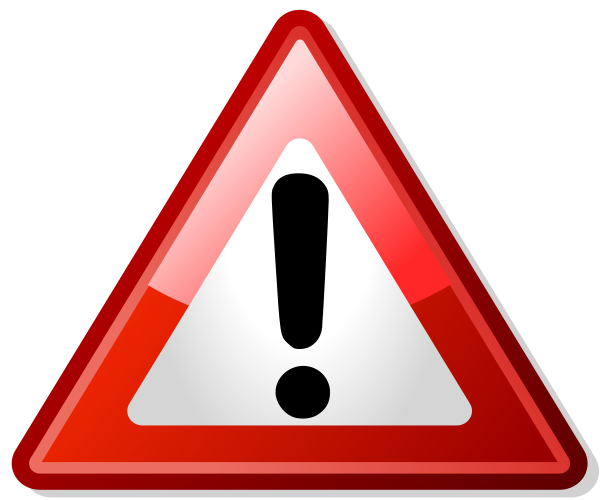 It is not an easy job to detect the malicious code, even for specialist and needs proper consideration towards each website. There is a possibility of facing the same problem in the future, even after detecting and removing malware because hackers may keep a "backdoor" methods of approaching your resource treasures. Once you have detected the malware, it is essential to look for the path followed by hackers to pierce into your system. It seems as it was some drawback of your system or any error in the script. There are some coherent and obstructive steps which should be taken to protect your website against malicious code. Don't wait for the attack and keep changing your administrative and user passwords time to time. You need to spend much time on website security system on a daily basis.
---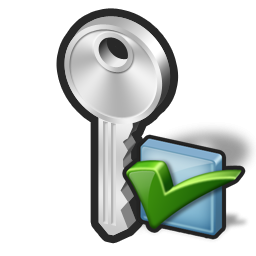 As soon as you complete developing of a website, it is considered important to take steps for its protection. Before doing any further work on the website you first need to go for its lasting protection against viruses and hacking. Your website is the first interface; you develop between you and your customer, and if this link gets broken due to any hacking activity, then it will do a collateral damage to both, the company's owner and the customer. Along with that company's repute also get at stake. It may also lead to a decrease in the number of customers.
---