SCAN YOUR WEBSITE FOR SPAM
FIND ALL TYPES OF WEBSITE SPAM THAT MAY HURT YOUR VISITORS & SEO
---

Our website spam scanner will help you detect and remove all possible spam from your website. It detects all types of spam: japanese, pharmacy, doorways and hidden iframe spam that may hurt your seo & visitors
Hidden Spam Links

Lots of sites are getting hacked every day. You don't even recognize that your website is hacked until you loose your SEO rankings and your customers as well. Hackers use your website for black SEO and put hidden links to get better positions for their projects.
Hidden Spam Pages (Cloaking)

Cloaking refers to the practice of presenting different content or URLs to human users and search engines. Most of webmasters don't see that their website got hacked and a lot of spam pages was generated. It can harm your SEO and your website might be penalized by Google.
DoorWay Pages & iFrame Spam

Doorway pages are created to rank highly for specific search queries. Hackers can use your website to create hundreds of pages to get their websites on a top of search engines and sell their products. Our scanner will help you detect and remove those pages before your website gets banned.
Pharmacy Spam

Actually spam on your website can be different, not just "pharmaceutical" and may include spam for dating, fake lotteries, fake designer brands, counterfeit watches, free software – and the list goes on. Our SPAM scanner can help you detect and remove spam links and pages from your website.
TIME MATTERS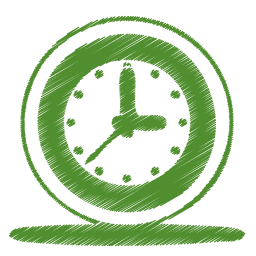 If your website got hacked - don't wait until it gets blacklisted. You can loose your customers and search engine positions. There is no time to wait, you should act fast!
24/7 SUPPORT

The problem with so many website security companies is that you never get to talk to a real person. At Siteguarding, our staff is available 24 hours a day, 7 days a week!
YOUR SAFETY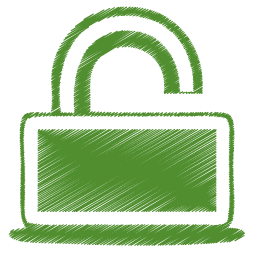 Your safety is our goal. We work hard 24/7 to protect your business and your customers. At Siteguarding we're committed to your complete satisfaction.
Get Protection


Just 9.95 EUR/month
Protect Your Website
Free Installation
Files Change Monitoring
Max analyze 25000 files
Files scan every 24 hours
Daily analyze
Summary weekly analyze
Report by email
Filter options
Keep the history for 30 days
Custom analyze report
Live Support
Support by Email
15% OFF for yearly payment Monitoring. Minimize incident time with our automated scans
When hackers get access to your website they install a malicious code to create a hundreds of low quality spam pages to promote their products and services. Spam can be different and may include spam for pharmacy, SEO services, dating, fake lotteries, fake designer brands, counterfeit watches, free software and a lot more. As soon as they generate fake pages on your server your website gets banned from Google search results.
Here is the list of SPAM types our scanner can detect:
Doorway pages. Doorway pages are used to sell fake goods and services. As soon as hacker installs malicious code on your website hundreds of generated pages are getting indexed by Google. Next thing you will see is your website gets blacklisted and removed from Google search results.
Japanese spam. This attack is also known as the "Japanese Keyword Hack", "Japanese Search Spam" or "Japanese Symbol Spam". Hackers use your website to spam google and get their low quality sites on top of Google.
Hidden SEO Links. When your website gets hacked it can be used for SEO purposes. Everybody knows that Google loves backlinks this is why hackers get access to your site to put backlinks on their pages and blogs.
Infected Pages. Our scanner can be used to detect and fix all types of infected pages. Some pages are invisible for visitors and webmasters but search engines can see them. Our scanner acts like google robot and shows you hacked pages and plugins on your website.
Encrypted Links. Did you download a FREE template or installed a plugin from third party website? You should definitely scan your website for poor quality links. Sometimes hackers use free templates and plugins to insert their encrypted links that only visible for search engines.
Our Smart SPAM Scanner can used to find other types of potentially harmful content such as iframes, malicious links, poor quality links, spam and redirects. It will help you to keep your website clean and safe for your visitors and customers.