Magento Maintenance & Administration
SiteGuarding.com helps you build, customize, maintain and deploy websites created
with Magento CMS – one of the most recognizable CMS platforms for eCommerce needs.
Magento Consulting
Our experts are always here to help. Contact us on any issue related to Magento CMS and the web development process itself. We will recommend the best tools that are compatible with different services or apps to be integrated.
Magento Maintenance
Our team includes not only developers and designers but also SEO specialists, marketers and promoters. We will bring your business to the new level with the help of effective tactics and strategies that work for the eCommerce niche in particular.
Magento Store Development
Are you planning to sell products online? SiteGurding.com team will develop a fully functional Magento web store featuring an intuitive product management system and extra tools to promote your project online. Sell as many items as you need through your custom marketplace.
OUR MAGENTO SERVICES:
Magento Performance Optimization
The CMS has one of the most powerful engines to manage and sell unlimited products online. However, the process requires in-depth technical skills most users do not have. SiteGuarding.com team will ring your webshop or digital marketplace to the new performance level with optimized resources.
Magento Theme Installation & Customization
Magento custom themes look pretty limited despite some built-in features. Our expert team will customize ready-made layouts to make them look really stylish and unique. You will get a catchy web design and get a chance to save, as premium Magento themes may cost up to $400.
Magento Setup & Installation
Every CMS platform requires installation. It means it has to be installed on the server with all website fields downloaded as well. Our experts will complete the process and fine-tune your website to make all of its services run perfectly. QA engineers and AB testers will ensure the code quality.
Magento API Integration & Module Management
To build a website with Magento, we will need to create and manage a variety of different modules. Each of them must be customized separately. In addition, you might need to integrate third-party API, which is also a challenge for non-technicians. We will connect it, test, and successfully deploy.
Magento Store Mobile Optimization
Acquire more users with your digital store responsive version. Let users access your shop from any mobile device. They will appreciate intuitive navigation and stylish design that meets the latest mobile trends. We do the split and AB testing to customize the mobile version and make it look flawless.
Magento Extension Installation
Looking for a chance to grow big with your website? Want to benefit from a wider global outreach? You will definitely need to install extensions to boost your website performance and functionality. This is where we may help. We will connect additional virtual terminals, modules, payment gateways, and more.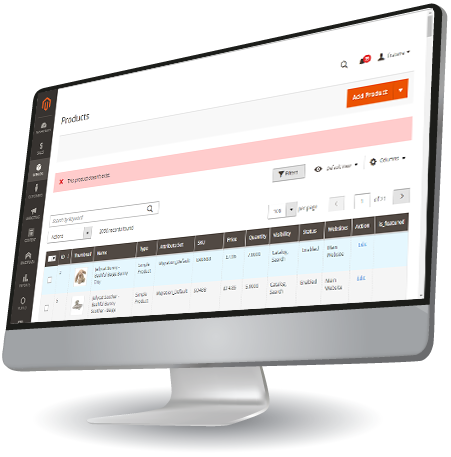 Magento Administration & Support
Our team has a huge experience in working with Magento CMS. The pool includes web designers, engineers, testers, and programmers who will handle the product management and website administration. We deliver full-cycle services to let you keep focused on the key business objectives. We will take care of all technical and administration issues as well as provide full-scale technical and customer support.
---
Code Quality
Our programmers boast enormous development experience. They write the source code that works. You get a fully optimized platform to go live and start selling products online.
Website Security
We will keep your website protected from spam, DDoS and other digital threats in the face of viruses and malicious codes. Benefit form out online security package.
Personal Manager
Once you have opted for SiteGuarding.com, a personal manager will be assigned to your project to stay tuned 24/7 and resolve all kinds of issues sharply.
---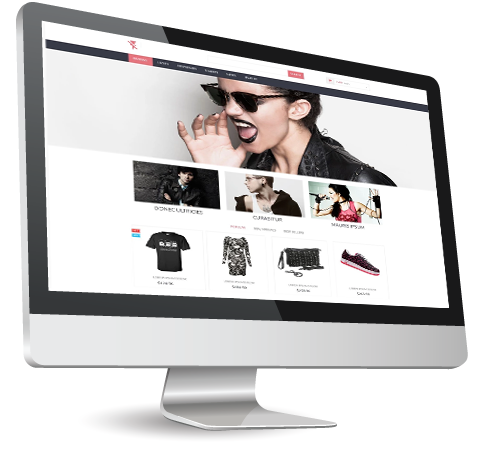 Magento Maintenance Services
Dealing with Magento CMS requires in-depth coding and programming knowledge. Moreover, you will need to have your site updated from time to time. This is where SiteGuarding.com may come in handy. We will ensure an error-free web shop operation delivering custom-tailored management solutions. Our team will handle all necessary system and plugin updates, restore the website when needed, deploy new features, and integrate third-party services and apps to make the most of your target audience.
Magento Management & Support Services
1
Magento CMS Core Customization
Let our specialists customize the Magento core CMS to meet your preferences. You will get an intuitive product and content management interface to take care of the website assets.
2
Magento Theme Customization
While most Magento themes look the same and are a bit limited in terms of web design, we deliver services aimed to let you stand out from competitors with a unique website style. Our designers and programmers will create new elements, icons, custom CTA blocks, and more.
3
Magento Extension Customization Services
Want to grow your online digital store? Make the most of Magento extensions to make your platform more powerful than ever before. We will integrate third-party services and in-house extensions to sell more products and manage all the assets form a single dashboard.
Contact Us Now and We Will Help
No matter what you need - a small website development or complicated marketplace implementation, we are here to help. Our web development team focuses on our customer's needs and demands, high quality of code, and timely delivery.