MalSSH WHM CPANEL ANTIVIRUS
By applying an in-depth analysis to each file on the server
the antivirus helps keep the server and clients secure enough.
The antivirus allows detecting malware software any moment.
---
MalSSH works on: WHM/cPanel, Plesk, ssh command line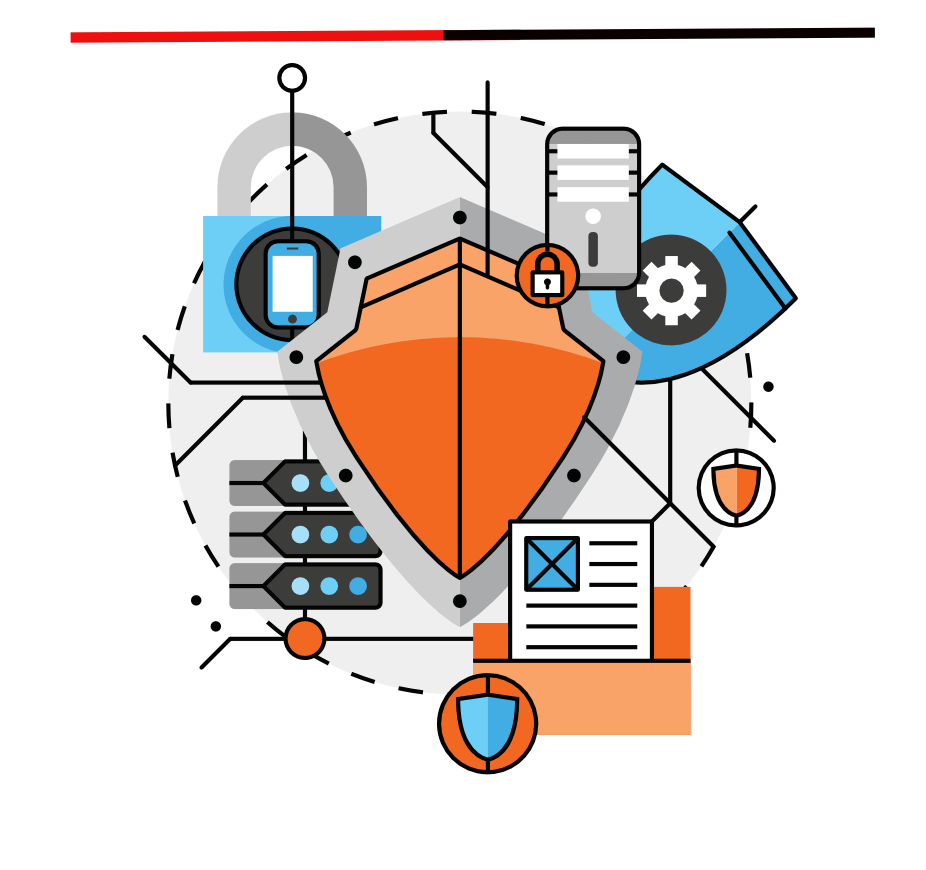 We do not just remove the virus from your site, we close backdoors and eliminate security breaches, through which hackers can access your store.
Operation Principle
Our cPanel Antivirus is based on checking files, sectors and system memory to search for viruses, both known and unknown to the scanner. For this end, it uses masks, which are fixed, virus-specific code sequences.
The Main Function
To scan everything your website contains (theme files, all files of modules, upload directory files etc.). The antivirus scans a specified server directory using a unique search algorithm.
Heuristic Analysis
This technology is based on probability algorithms, which detect suspicious objects. During the heuristic analysis, a file's structure is checked and compared with virus templates.
Download Antivirus (WHM/cPanel)
---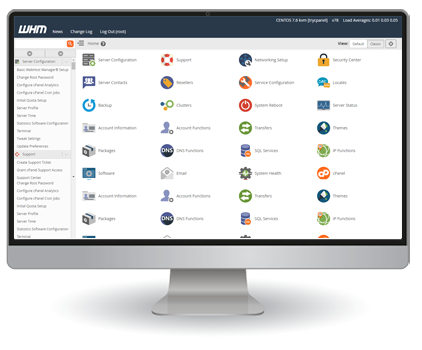 MalSSH cPanel/WHM Antivirus
We developed a solution that will help hosting companies and internet companies protect their customers and web servers. It will allow you to scan all websites that using your server. It is designed for WHM/Cpanel so you can scan an unlimited number of websites at once.
Our cPanel antivirus scans all files and detects suspicious code, malware, backdoors, spambots, trojans, and other threats. You can easily install it and use it on your server. Our product allows you not just to detect suspicious files or malware, it will help you easily remove them from your server and fix all backdoors. It is easy to install and easy to use, no special knowledge required.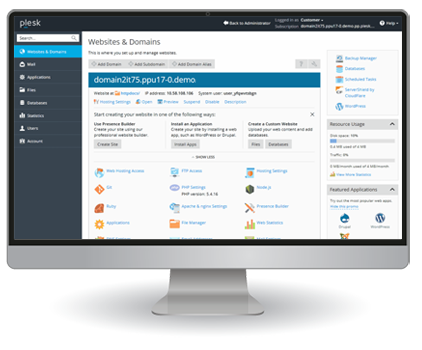 MalSSH Plesk Antivirus
Our advanced Plesk antivirus scans the whole server for security breaches and provides effective protection for your server and your customers. It helps you to keep your customer and business data safe from hackers, backdoors, trojans, and malware.
You can install our Plesk virus scanner with one button click and perform daily scans of all server files. It does all the hard works and detects all suspicious files on your web server. It is really easy to remove malware and backdoors after you perform a complete server scan.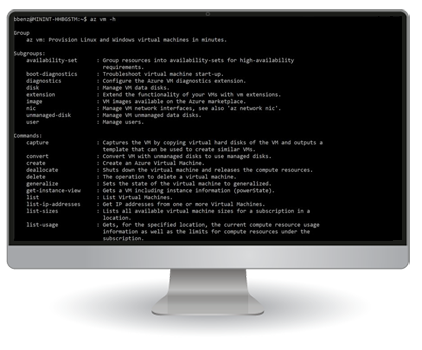 MalSSH Server Antivirus
We have developed a solution that allows you to scan all files on your server and detect security breaches, malware, trojans, and more. It specially designed for all nix systems and will do all the work for you. The Server Virus Scanner searches for viruses, trojan horses, malware, and other threats. It does this by using databases from several sources and using a heuristic algorithm.
If you need a ready-to-go solution that will keep your customers safe - look no further. Our server antivirus not just detects all suspicious files, it helps you remove backdoors and malware from your customers websites.
---
Features and Benefits
MySQL and JavaScript injections
The antivirus blocks all malware requests to the website using an injection base.
Hidden iFrames
The Hidden iFrames detector is able to reveal all iframes that hackers might have installed on the website.
PHP Mailers
It detects all types of the virus and uses a unique database to block requests sent to these files.
Phishing Page Detection
Phishing websites mimic actual websites to steal data and money. The antivirus's task is to detect fishing pages and block them.
Website Backdoors
If left, a backdoor can result in a repeated attack. The antivirus finds and closes all backdoors.
Cross Site Scripting (XSS)
Implanting a malware code run on the user end changes the web page and sends the stolen data to the hacker.
---
MalSSH WHM ANTIVIRUS SCANNER
We guarantee the detection and removal of all known viruses from your server!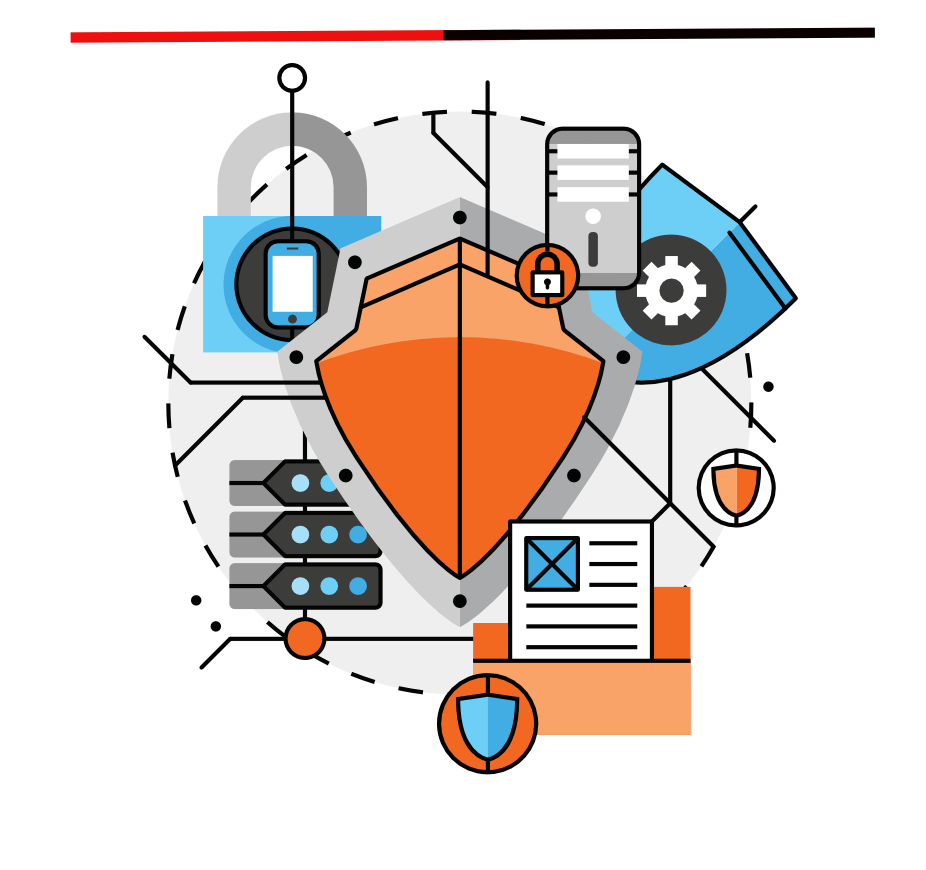 Antivirus Scanner
The analysis of vulnerabilities performed timely is one of the most important aspects of your website's security and defense. The vulnerabilities provide an easy way to hack your website. So timely detection and taking measures play a big role in facilitating the protection of your website. The antivirus solves the issue in its entirety.
Scanning & Reporting
The scanner collects and analyses your website files automatically. The scanning process can take up to 10 minutes (subject to your server's speed and the number of files to be analyzed). The report contains a list of all infected and potentially dangerous files to be further analyzed. The files can be checked manually or sent to experts for analysis. A copy of the report is sent to your e-mail.
Blacklist Removal
If your server IP was blacklisted, you can lose up to 95% of visitors. Search engine rating drop and most browsers prevent clients from visiting your website. The antivirus checks whether your website is on any blacklists.
---
CPANEL ANTIVIRUS FEATURES
Antivirus Scanner
The scanner checks all records and pages available in the database to detect undesired links, iframes and javascript-codes.
Built in Firewall
This is a real-time defence, which checks all incoming forms and actions. It blocks bad HTTP traffic and can be controlled by adjusting rules.
Control Panel Login Page
Defense against brute-force attacks. It is perfect to fight against different types of bots and hacker utilities.
24/7 monitoring
Supervision of activity and any changes on the website. Early detection of problems makes defending your website easier.
Backups
A full back-up copy of your website. If an attack or security breach occurs, you can always deploy a copy of your website without any data loss.
Reports & Notifications
Receiving notifications of reports and possible threats allows you being always aware of efforts undertaken to defend your website.
MalSSH Antivirus Scanner Pricing
SOLO
9.95 USD
per month
---
License for 1 server
Up to 100 scans per day
Unlimited websites or hosting accounts
Automatic/Manual daily scan
1 website malware removal included New
14 days guarantee for cleaned websites
15% discount for extra cleaned sites
Buy Now
ADMIN
29.95 USD
per month
---
License for 5 servers
Unlimited scans per day
Unlimited websites or hosting accounts
Automatic/Manual daily scan
5 websites malware removal included New
30 days guarantee for cleaned websites
30% discount for extra cleaned sites
Buy Now
BUSINESS
99.95 USD
per month
---
License for 50 servers
Unlimited scans per day
Unlimited websites or hosting accounts
Automatic/Manual daily scan
10 websites malware removal included New
30 days guarantee for cleaned websites
50% discount for extra cleaned sites
Buy Now
Are you hosting company or agency? Contact us and get your full license free of charge