WEBSITE BLACKLIST REMOVAL SERVICE
WE CAN REMOVE YOUR WEBSITE OR SERVER IP FROM GOOGLE, SPAM AND ALL COMMON BLACKLISTS
---
Google Blacklist Removal

Google protects its users and customers from harmful and suspicious websites that may show up in their search results. Your website may get blacklisted because Google has found harmful behavior or virus installed on your server.
Website Blacklisted

Each blacklist database has its own algorithm and criteria for flagging websites, IP addresses and compiling its own list of websites that may harm user's computers. If your IP address has been blacklisted you can lose up to 95% of visitors.
Blacklist Monitoring

If your website got blacklisted you loose more than 95% of your customers. Your search engine rankings are going down and most o the browsers don't allow customers to visit your website. It's a good idea to use blacklist monitoring service to prevent all possible losses.
Website Browser Warnings

When your browser shows warnings when you are trying to load your homepage that means that Google has detected spam, redirects or any other suspicious activity. These can also be triggered if hacker got access to your server and use your website to infect visitors.
REMOVE MY WEBSITE FROM BLACKLISTS
TIME MATTERS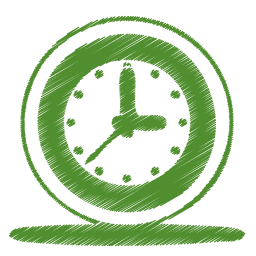 If your website got hacked - don't wait until it gets blacklisted. You can lose your customers and search engine positions. There is no time to wait, you should act fast!
24/7 SUPPORT

The problem with so many website security companies is that you never get to talk to a real person. At Siteguarding, our staff is available 24 hours a day, 7 days a week!
YOUR SAFETY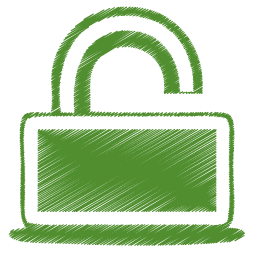 Your safety is our goal. We work hard 24/7 to protect your business and your customers. At Siteguarding we're committed to your complete satisfaction.
Basic
49.95 USD/one time

Standard
107.95 USD/Year

Premium
205.95 USD/Year

Fix My Website
Fix My Website
Fix My Website
Blacklist Removal
Blacklist Removal
+
Website Protection
Blacklist Removal
+
Website Protection
+
Firewall (WAF)
Adwords Suspension Removal
Adwords Suspension Removal
Adwords Suspension Removal
Malware Removal & Hack Repair
Malware Removal & Hack Repair
Malware Removal & Hack Repair
Backdoor Removal & Database Cleaning
Backdoor Removal & Database Cleaning
Backdoor Removal & Database Cleaning
Google Blacklist Removal
Google Blacklist Removal
Google Blacklist Removal
Full Blacklist removal
(McAfee, Norton and etc.)
Full Blacklist removal
(McAfee, Norton and etc.)
Full Blacklist removal
(McAfee, Norton and etc.)
24/7 Website Monitoring
24/7 Website Monitoring
Daily CMS files scan
Daily CMS files scan
Website Antivirus
Website Antivirus
SQL & XSS Attacks Prevention
SQL & XSS Attacks Prevention
Complete Website Security
Website Firewall
DDoS Protection
Website scripts/codes analyze and bugs fix
to avoid possibility for future hacks
GEO Blocking
Block unwanted bots
Malicious & Harmful Bots Protection
SSL Certificate
Guarantee for 14 days
Guarantee for 365 days
Guarantee for 365 days
Cleaning within 24 hours
Cleaning within 24 hours
Cleaning within 1-3 hours
Blacklist Removal


Starts 49.95USD/per site
Blacklist Removal
Malware Detection & Prevention
Blacklist Monitoring
Spam List Removal
Core Files Scan
SQL/XSS Protection
Backdoor Removal
DDOS Protection
File Change Monitor
Daily Reports
Brute Force Protection
Live Support
Support by Email
15% OFF for yearly payment Monitoring. Minimize incident time with our automated scans
Probably with everyone there was a situation when in the search you found out a warning that the site might have been hacked. And now we are going to understand why is this happening and how to deal with it.
Thousands of websites become victims of cybercriminals every day. Sometimes about the fact of hacking doesn't suspect not only visitors but even the site's owner. Hackers can secretly place on the page a malicious code that records keystrokes by users to steal their credentials or seize information about banking and financial transactions performed on the Internet.
Malicious software can be so cleverly hidden on the site that even competent developers will find it difficult to find it, not to mention ordinary users who own sites. Around the world, many companies have developed and maintained blacklists for various purposes. Most of them do pursue the goal of blocking spam in email systems.
For example, Google daily checks billions of sites and warns visitors of dangerous resources in order to prevent theft of confidential information and infecting users devices from malicious software.
Why Was my Server IP Blacklisted?
If your IP is in a spam list, it means that it was being sent, for example, by sending spam or other suspicious activity. In addition to sending mail spam, the most common reasons for getting IP in blacklists are:
Virus activity. You should check if the virus programs are working on your computer. This can be done by downloading, installing and running antivirus software. Or you can check your website online for free with our scanner: HERE
Service Provider. Your provider has added a list of their dynamic IP-addresses issued to avoid any suspicious activity on the part of their customers In this case, to send messages, you should use the SMTP server that the provider provides to their customers. If you need additional features - contact your Internet service provider.
The computer with the specified IP-address is vulnerable to attacks. This means that someone has found and reported about a vulnerability on your computer that allows attackers to gain control over it and use it for criminal purposes.
Other reasons. There may be other reasons for adding your IP address to blacklists. In this case, you need to visit the website of the corresponding DNSBL and learn about the reasons by yourself.
What Should You Do If Your Website Has Been Hacked?
Hire a professional. Contact website security company or your hosting provider and get help from a specialist.
Quarantine your site. Prevent even more damage and keep your visitors safe.
Assess the damage. Determine what needs to be fixed in the case of burglary in order to spread spam and hacking in the case in order to introduce malicious software.
Identify the vulnerability. Find out how the hacker got access to your website. Eliminate all vulnerabilities and develop a website protection strategy.
But the quickest and easiest way to fix the problem of blacklisting website is to hire a security specialist to clean up your website and prevent the issues from happening again. The specialist will contact the blacklisting service and provide the details that are needed to unblock the site. In this case, the process will accelerate and the fact that professionals working in Web Security Company already has a reputation in а blocking services and processing of its request does not take much time.
SiteGuarding experts will check your website for viruses and malicious code, clean the site and take care of removing the site from all blacklists it was listed.