MAGENTO EXTENSION DEVELOPMENT & CUSTOMIZATION
Do you want to make your Magento store more flexible and attractive to custmers?
Would you like to turn your Magento marketplace into a more functional selling platform?
This is where Magento Extension customization and development services will come in handy.
Get a chance to make your site more organized and user-friendly with the help of SiteGuarding.com
Magento 1 & Magento 2 Extension Development
Our Magento extension development services will let you sell more products in a more user-friendly manner. Our services include the development of new extensions and modules from scratch with their further testing and integration with the existing CMS.
Magento Extension Customization
Developing Magento extensions is not enough. You need to be 100% sure, they will meet your business needs as well as website infrastructure. SiteGuarding.com specialists will customize each extension making it perfectly fit your eCommerce ecosystem.
Turnkey Magento Extension Development
We develop eCommerce solutions and work with all popular Magento extensions including Turnkey. The solution can be accessed from different devices, which ensures 360-degree flexibility to the marketplace. Benefit from extra modules, add-ons, and features to be added.
OUR MAGENTO SERVICES
Magento Extension Integration
Once the extension has been successfully developed, our experts will seamlessly integrate it with a new or existing website built with Magento CMS.
Extension Troubleshooting
Our mission is not just to develop Magento extensions but also to ensure their stable running and accessibility from different types of devices. We have a team of testers and QA engineers to test how the extension works.
Extension Bug Fix
Debugging is a vital step when developing Magento extensions. Our customers need to be 100% sure their projects run flawlessly. This is where extension bug fixing services can do the trick. SiteGuarding.com has its in-house pool of Magento testers, engineers, and developers who will test the service before it is rolled out.
Magento Extension Upgrade
SiteGurding.com stays tuned with the latest software and web development trends. This fact helps our customers to benefit from advanced and up-to-date development solutions and services. Whether you need to integrate a brand-new extension or modify the existing one, we will handle the upgrade.
Payment Gateway Extension
Get a unique platform for selling products online. Whether your project needs multi-store integration or a single extension for a small digital shop, payment gateway extension development is crucial. We will take care of the fast and hassle-free transaction processing.
Extension Upgrade & Modification
Every software product requires modification from time to time. If you want to stay in touch with the latest eCommerce trends, we will upgrade the existing extensions and services. Experienced engineers handle the modification process.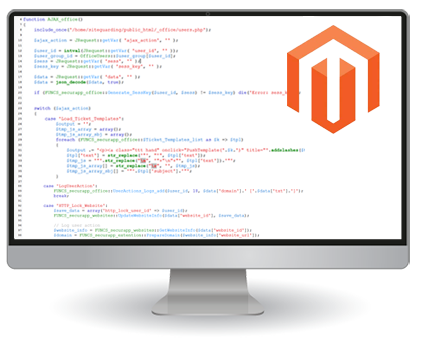 Magento Extension Development Company
SiteGuarding.com is one of the most recognizable companies when it comes to Magento extension development services. Our competences include multi-store integration, single-step checkout, SEO configurations and settings, service updates and modification, etc. We work with all popular CMS extensions that ensure project user-friendliness and flexibility. Our mission is to explore and detect as many options for your eCommerce platform as possible using advanced development technologies.
---
International Experience
The team of in-house Magento experts has been working on dozens of international projects for small companies and huge enterprises.
Magento Development
Our goal is to develop Magento extensions and services to create scalable and robust eCommerce projects from scratch.
Work Process Transparency
Keep an eye on each stage of the development process form stereotyping to debugging and deployment. We make extension development as flexible and transparent as possible.
---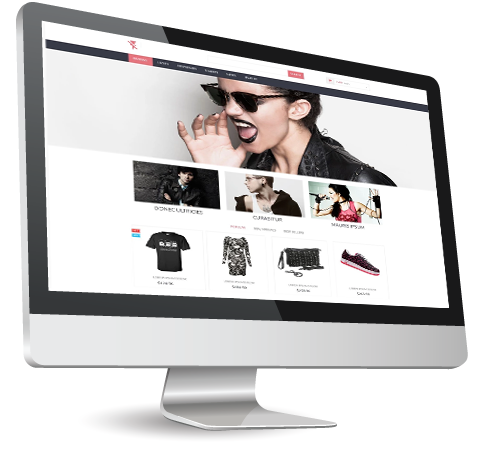 Magento Plugins & Extensions Development
We have a team of in-house developers, engineers, architects, web designers, and testers who boast years of Magento custom development experience. They create advanced systems for store administration from the ground, build automated payment processes, configure existing services and upgrade extensions that are already in use. It does not matter how complex your project is, SiteGuarding.com experts will successfully complete each task by the deadline. Website owners will benefit from a crystal clear and transparent development process based on the Agile Method.
Extension Support & Maintenance
1
Extension Support & Bug Fix
SiteGuarding.com Magento development team will test how extensions work before rolling them out. We have our own team of QA engineers and security engineers.
2
Extension Security Testing
Apart from basic testing, we add additional security means to keep your website content and data locked from frauds and hacker attacks.
3
Magento Extension Upgrades
Keep up with the latest software versions while our team will handle the extension upgrade and modification process for new or already existing products.
Contact Us Now and We Will Help
No matter what you need - a small website development or complicated marketplace implementation, we are here to help. Our web development team focuses on our customer's needs and demands, high quality of code, and timely delivery.