Magento Development Services
We offer full range of Magento services: Magento store development and support, Magento CMS customization, magento extension development. Our team of experienced Magento developers offer end-to-end services including magento store installation and optimization, magento CMS development, as well as magento store support and maintenance.
---
OUR MAGENTO SERVICES BENEFITS:
Magento Extension Development
We have been developing extensions for Magento 1 and Magento 2 CMS since 2012. We have a lot of experience in developing sites on both Magento 1 and Magento 2 CMS. In addition to security modules, our team also developed large stores for Magento 2 CMS from scratch.
Magento Customization
In addition to extension development and Magento store development services, we also provide services for the refinement, customization, installation and configuration of modules and plugins for Magento and Magento 2 CMS. We also modify functional extensions from other developers to your needs.
Magento Online Store Development
If you need Magento store development from scratch, we can help you to install the template, configure the functionality, make changes, add features to your store. In addition, we will help you integrate the store with third-party SAAS, ERP and CRM systems.
---
OUR MAGENTO SERVICES:
Magento Development
We develop secure, high-performance and easy to manage Magento stores that sell. We will help you to get more customers and increase your online presence with our professional magento development services.
Magento Site Development
Need an effective, advanced and high-performing Magento site? You're at the right place. We specialize in Magento site development and our team of professional magento developers are ready to help.
Magento Store Development
Focus on your business and let us do all you need online. We can setup absolutely amazing magento store for your business in days. Just let us know what your business needs and our developers will do the rest. Need online store upgrade? We help you transform your existing store into advanced Magento marketplace.
Magento Customization Services
We have been developing Magento extensions since 2012. If you need a custom extensions development or third party extension customization, we will be more than happy to help. We can increase extension functionality, add an extra layer of security to your extension or fix any bug on your Magento store.
Magento CMS Development
Whether you need Magento CMS Development, or Magento core customizations we are ready to help. We offer a full range of custom Magento CMS development services at an affordable price. Focus on code quality and security for more than 9 years our engineers build safe and secure stores online.
Magento Enterprise Development
Working closely with Magento enterprise store owners, our team of magento developers is professional and flexible enough to offer Magento Enterprise development services as well as technical support for your online store.
---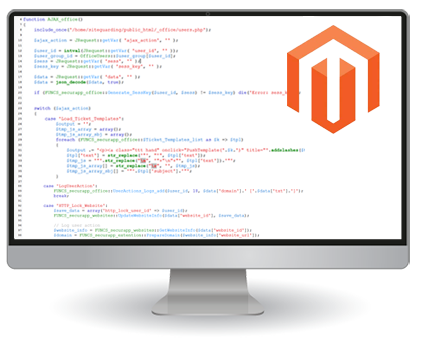 Magento Development Services
Magento is one of the most popular CMS in the world. However, developing and setting up a site on Magento is a rather complicated task and requires special skills. This is one of those CMS that was created for advanced users and people who can afford to order site administration services from professionals. That is why, even at the stage of developing an online store, we try to delve into all the intricacies of the project and simplify the tasks as much as possible, making them simple and effective for the customer and site administrator.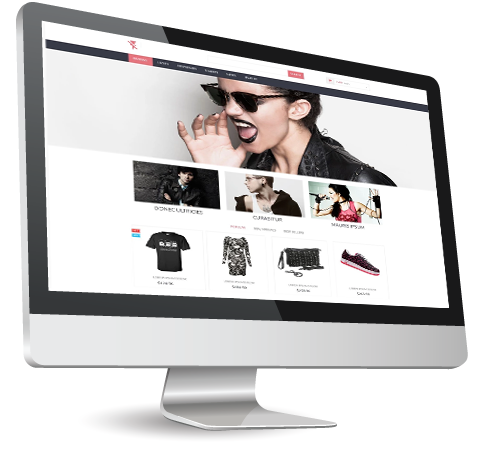 Magento Ecommerce Development
We also provide extension development services for Magento CMS. In addition to development, we can also modify the functionality, or make changes to the code, expanding the capabilities of an existing extension. After developing or modifying a module, we conduct a full audit of the code for bugs and vulnerabilities to make sure that our work will not lead to your store getting hacked. Code security during development is something we pay special attention to as a company that specializes in web security and protecting the sites of our customers.
---
Turnkey Magento stores in the cloud:
We offer you the ability to take advantage of our turnkey solution for Magento CMS.
Our stores have huge functionality (more than 50 modules), at your request, we can modify any of our templates.
You can choose between the Cloud version (from 90 USD / month) and the Self-Hosted version (from 2500 USD depending on the functionality).
---
Features and Benefits
International Experience
We have developed and are developing solutions for various industries with different functionalities - from module development to complex SAAS system integration.
Magento Development
We started working with Magento 1 CMS. In-depth study and extensive experience in Magento 2 allowed us to implement more than 100 projects over the past 2 years.
Work Process Transparency
At every stage of the project, the customer can take an active part not only in the development process but also in the discussion and design of a project.
---
Why Customers Choose Us: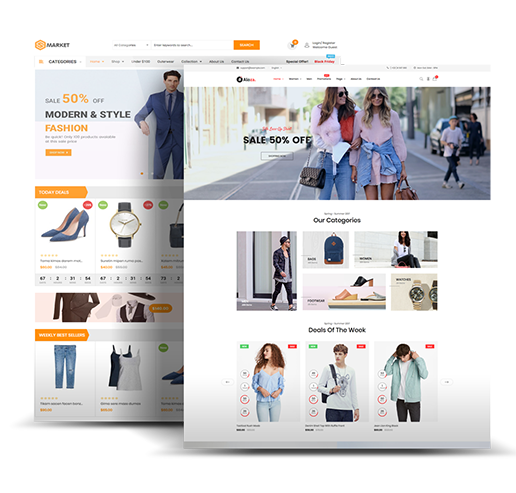 Over 18 Years of Experience
Our first site was created in 2002, we started when CMS were not yet available and all sites were created from scratch, without templates and ready-made code.
We Work With All CMS
Our modules use more than 200,000 sites worldwide. We have developed unique solutions for Magento, WordPress, OpenCart and other CMS.
Deep Project Involvement
When working with any project our main principle is to achieve maximum results in the shortest possible time.