Web Development Services
Since 2012 we offer full range of web development services: development of web applications, modules, plugins and extensions of any complexity for any CMS, SAAS, CRM, and ERP. Integration with any system, implementation of the most complex business ideas.
---
OUR WEB DEVELOPMENT SERVICES
Web Development of Any Complexity
Among our accomplishments we have managed to develop lot of different modules and web apps, among them Firewall for WHM, web antiviruses for various CMS, protection against parsing for websites, content plagiarism check and others. We carry out the development of any complexity for any systems and CMS.
Web Application Development
We help our customers to develop any kind of web applications from scratch. We will help you in the preparation of technical specifications, calculate the cost and lead time, draw up a plan for the implementation of your web project.
PHP Web Development Service
We will realize your ideas and automate business processes for your website and business. We can develop any kind of web application, CMS modules, any type of extension, and PHP plugins.
---
OUR PROFESSIONAL WEB DEVELOPMENT SERVICES:
Website Development Services
We are experinced web developers and have been creating websites and web applications since 2012. You might only have an idea of what you want – it is enough for our developers to create a website or web application that will get your business ahead of your competitors.
Custom Web Development
Our analytics and website developers have been working with different projects of different sizes: from simple WordPress blogs to sophisticated enterprise applications. We developed complex apps for online stores, healthcare, finance companies, and administrative panels.
Web Application Development
To improve the online presence of your business, we create web applications for ecommerce, security modules, SAAS services for your business needs, we develop online stores and extensions for any CMS. If you have an idea - our experienced web developers are the ones who can help you get your business to the next level.
Ecommerce Apps & Services
We develop secure and fast ecommerce solutions to achieve your business goals and launch the best ecommerce project possible. We work with any ecommerce CMS: Shopify, Magento, WooCommerce, PrestaShop, OpenCart and others. If you need ecommerce application development or create online store from scratch - we are here to help.
SAAS Development & Integration
Want to develop a SAAS platform and get your business to the next level? Need a SAAS platform integration to your website of ERP? We can help you with that. We have been developing online services and SAAS platforms for more than 9 years and we have expertise in SAAS platform integration, customization and development.
Web Portal Development
If you need to develop a web portal and don't know where to start - SiteGuarding is the right choice for you. Since 2012, we have developed mor than 60 unique portals for our customers from all over the world. We are the company that focused on website security and code quality so you don;t have to worry that your web portal can be hacked and you loose customers trust and money.
---
Services We Specialize In
We work with all types of Content Management Systems:
WordPress, Joomla, Drupal, Magento, OpenCart, OsCommerce, PrestaShop and any PHP based framework
Code analysis & code quality check
Extension development for any CMS
Extension update, modification and configuration
Custom e-commerce solutions development
Website support & maintenance
Template customization
Website speed optimization
Payment gateway integration
3rd party API integration
API development for your website
Statistics & Charts (sales, visitors and etc) integration
Web protection and security integration
PHP code update/modification from old version PHP
CMS core update
Antispam, fake registrations, fake activity prevention
Website transfer from one server to another
SSL (https) integration and mixed content fix
Code debugging & fixing technical issues on the website
Intranet development (workflow automation, CRM/ERP integration)
Website disaster recovery & website access restore
---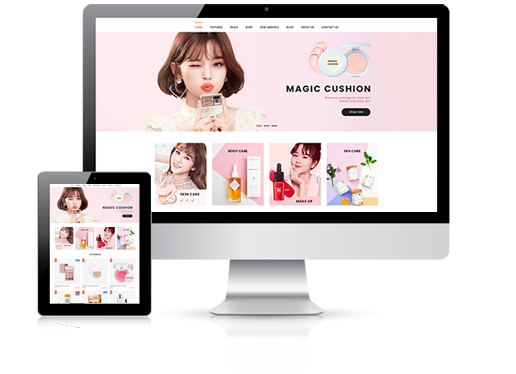 Web App Development
At Siteguarding we have been developing different web applications for different CMS, ERP, CRM systems. We will help you realize all your ideas, optimize the development process and make developing process quick and efficient. In addition to the development speed, we also pay a lot of attention to project security and the code quality, because the safety of our customers is our first priority. To achieve maximum results, in the web app development process our analytics and managers will help you correctly set tasks for the development department so that the application you get at the end of the development process will be exactly like the one you intended.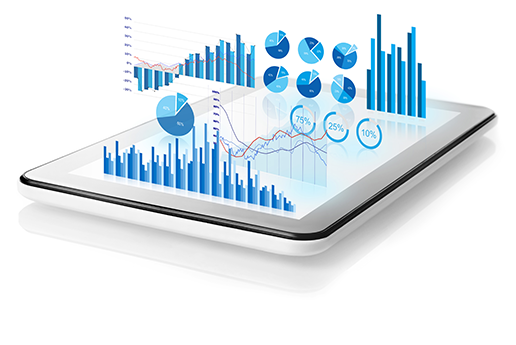 Custom Web Development
We have vast experience in developing web services of varying complexity and functionality. We have developed modules and systems for medical institutions, financial organizations, security systems and much more.
We will help you realize all your ideas, making the process of cooperation transparent and maximally effective. You will be able to observe and participate in all stages of development: from architecture design to writing code.
---
Features and Benefits
Code quality
After the project is completed, the code will be completely structured and understandable, so that you can easily work with it in the future.
Years of experience
Our programmers have over 10 years of experience in writing various kinds of plug-ins, systems, business-projects, and modules.
PHP Development
More than 150,000 sites around the world use our modules developed for WordPress, Magento, Joomla, vBulletin, OpenCart, PrestaShop and others.
---
Web Development Process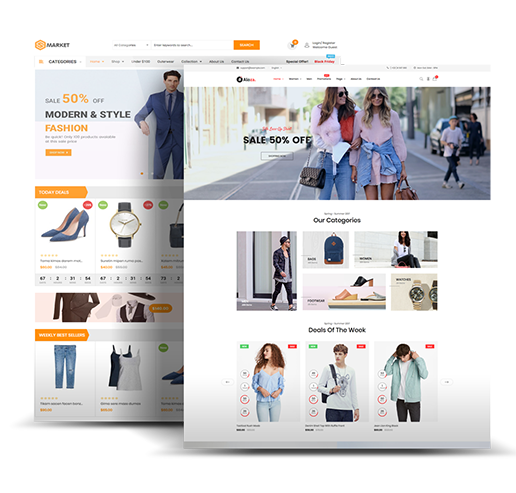 Project Strategy
The stage of studying the tasks and goals of the project, questions, and research. An information architect works with you, helping you choose the most effective direction, draw up the development plan and assess the complexity of developing the web project.
Turnkey development, determination of cost and functionality
When you get the clear view of the project's functionality, drafted a detailed technical plan and indicated all possible wishes, we will provide an approximate estimate of the cost and time of developing your project.
Programmer Services, Project Development
During the development process, at every stage, you can make adjustments or change functionality. Our goal is to realize all of your ideas and to provide a product that you can easily use, modify and develop in future.