WORDPRESS SECURITY SERVICES
KEEP YOUR WORDPRESS BLOG SECURED!
---
WordPress Protection Service

It is extremely important to have your website protected. Thousands of websites are getting hacked every day. Don't wait until its too late, get your website your visitors and your customers protected now.
WordPress Security Extensions

We provide plenty of security extensions you can use to secure your WordPress blog from being hacked. Most of our security extensions are free to use or you can try them absolutely free with no credit card required.
WORDPRESS PROTECTION MALWARE REMOVAL
TIME MATTERS Every three or five days automated backup of website files, databases, and emails. Easy recovery and restoration of your data from previous versions.
24/7 SUPPORT

The problem with so many website security companies is that you never get to talk to a real person. At Siteguarding, our staff is available 24 hours a day, 7 days a week!
YOUR SAFETY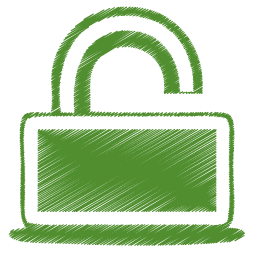 Your safety is our goal. We work hard 24/7 to protect your business and your customers. At Siteguarding we're committed to your complete satisfaction.
WordPress Security and Protection
In the WordPress community, we are a popular brand when it involves malware cleanup and accurate vulnerability disclosures. As a foremost brand in website security, we understand the need for clients to know helpful tips about securing WordPress, and we provide an affordable end-to-end solution for complete WordPress security; including effective protection, continuous scanning and unlimited response services. With the number of websites running on WordPress, it's no wonder why it is a better option for website hackers. The popularity of WordPress is such that over 25% of all websites utilize its platform. Therefore, a successful hacking exploit would result in huge financial gain for the hackers. Their job is to reduce your visitors to the barest minimum, thwart your search engine ranking and server resources without minding the size of your website.
The main security problem doesn't lie in open sources, because the core WordPress applications are under constant watch by the contributors. It is unfortunate though, that not all WordPress plug-ins and themes are subjected to such strict review process, this means that there are lots of WordPress specific codes that can be easily exploited as well as websites to be attacked.
WordPress can be made more secure with effective administration and maintenance, things that would need to be done includes; regular update of your plug-ins and themes, enforcing strong passwords and performing backups. The best security leverages a layered approach by combining tools and processes that would cover the three elements of website security: protection, detection and response. Your choice of a WordPress security service always begins with acknowledgement of the importance of these three elements.
We have incorporated these three important elements into our brand slogan here and you can be rest assured that through our expertise, we would be steps ahead of any new/ emerging WordPress security threats. Our teams of professionals are passionate about WordPress website security, what better way is there to protect your reputation and credibility than investing in our reliable team and world class technology.
Our website firewall hardens access points and patch software on your website making it virtually impossible for hackers to ever get in. Our advanced detection algorithm stands guard at all times ensuring that bad traffic avoids your website while speeding up good traffic. We offer clients our automatic /WP-Admin/ protection. This permits only whitelisted IP addresses into your WordPress dashboard with an API that makes it easy to whitelist an IP on the go. Our research teams are focused on eradicating WordPress threats and curtailing attacks that utilize vulnerability exploitation, brute force attacks, zero day exploits and Distributed Denial of Service (DDoS).
You can respond to a breach in security if you are notified immediately; this is referred to as detection. This helps you get informed whenever something has gone wrong. Our full scale twin security scan, server side and remote scanner continuously crawl through your WordPress website for problems. Our scanner also undertakes integrity checks. Integrity checks are very important in auditing WordPress installation, as it can help you know when some good files have suddenly gone bad.
Our security scanning systems search your WordPress looking for issues like;
DNS, WHOIS and SSL record changes,
Vulnerable software, malware and spam, and blacklisting.
We also provide you with a back response plan. This element of WordPress security does not deal only with responding to incidents, it also analyses the impacts of the attacks, estimates damage incurred and implementing controls to prevent it from reoccurring. Our team of expert security analysts uses a combination of our research scripts to thoroughly review your site. We also totally cleanup all malware off your WordPress website without any hidden fees or costs incurred.