MAGENTO SECURITY AND PROTECTION
PROTECT YOUR MAGENTO CMS FROM HACKERS, BOTS, SQL, XSS, LFI, RFI AND ALL POSSIBLE TYPES OF ATTACKS
---
Magento Antivirus

Each CMS has its security issues and security breaches. There are known security issues with Magento CMS which could compromise your website. With our smart Magento Antivirus we perform daily CMS core file scans to make sure your website is safe.
Magento Firewall

Our unique Magento Firewall monitors and prevents from more than 100+ different types of attacks to your web store. It stops brute force, SQL, XSS and all known types of attacks. It gives your website 100% protection even if there are outdated plugins or modules installed.
Magento CMS Protection

We know your online business and reputation are very important to you. It's our goal to provide you with affordable website malware removal, hacked website restoration and malware removal services. We take all necessary steps to keep your Magento CMS safe and secure and your customers protected.
Magento Malware Removal

Our security engineers will run a scan of all your Magento CMS core files to isolate any infected and suspicious files from your server. This scan will also discover any malicious files that should not be on your site. All infected files will be removed and we install all security modules your web store needs.

Try Magento Antivirus Scanner Free Download (Magento ver. 1.x.x) Free Download (Magento ver. 2.x.x)
MAGENTO PROTECTION MALWARE REMOVAL
TIME MATTERS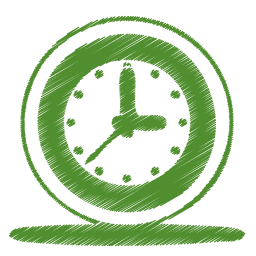 If your website got hacked - don't wait until it gets blacklisted. You can loose your customers and search engine positions. There is no time to wait, you should act fast!
24/7 SUPPORT

The problem with so many website security companies is that you never get to talk to a real person. At Siteguarding, our staff is available 24 hours a day, 7 days a week!
YOUR SAFETY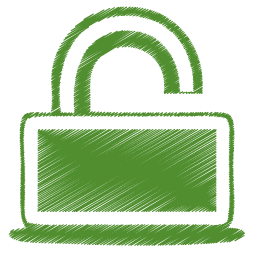 Your safety is our goal. We work hard 24/7 to protect your business and your customers. At Siteguarding we're committed to your complete satisfaction.
Magento Protection


Just 9.95 EUR/month
Protect Your Website
Malware Detection & Prevention
Blacklist Monitoring
Custom Magento Firewall
Smart Magento Antivirus
SQL/XSS Protection
Backdoor Removal
DDOS Protection
File Change Monitor
Daily Reports
Brute Force Protection
Live Support
Support by Email
15% OFF for yearly payment Monitoring. Minimize incident time with our automated scans
Are you one of the many webmasters who doesn't care about your web store security? If so, you're playing with fire, because the reality is just one security breach could be enough to turn your online business to dust! There is no such CMS that has absolutely no security issues, as you may know thousands of websites are getting hacked every day. A temporary loss of traffic and sales is easy to measure, but how do you quantify the potential cost of a permanently damaged reputation and SEO ranking?
Here is what you have to do if your Magento website got hacked:
Contact your hosting provider. First thing you want to do is to contact your hosting provider and let him know that your site has been hacked. Ask him to provide you with backup and block all email functions so your customers would not get spam from your business name.
Infected files. Try to locate all infected files and remove suspicious code from them. For example it might be *.php file in your images directory. Sometimes hackers add malicious code right in to Magento CMS core files so you need to look at code and remove malicious parts.
MySQL analyze. Take a look at your MySQL database and find all modifications that have been made when your website got hacked.
Backdoors. Find all outdated modules and plugins and make sure they don't have backdoors. Make sure your CMS is up to date and try to google possible exploits for your CMS version.
Hire a professional. If you have never been dealing with web viruses before its a good idea to hire a professional who can remove all viruses from your website and close all possible backdoors.
Another good idea is to use a highly secured managed Magento hosting service. These services are a little more expensive, but they take care of the overwhelming majority of Magento security tasks automatically. For example if you use one of our secured hosting packages even if your website has been hacked we will fix all possible issues absolutely free.