PENETRATION TESTING SERVICE
WebPage & Code Test

Our WebSite penetration testing service will enhance your web application, website or server security. Examination of your website is performed by security engineers that aim to identify security breaches and withstand attacks.
Ethical Website Hacking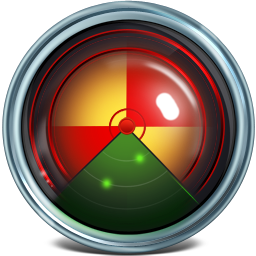 Discover vulnerabilities within your assets wherever they are in your CMS core files or server software. Regardless of the infrastructure in use, our engineers will assess the security of your systems using both automatic and manual methods.
PENETRATION TESTING & ETHICAL HACKING SERVICES
Why pay someone to hack into your own web application, website, or even server? If you operate your business on the internet then website security turns out to be considerably more imperative for you. To test your website security, we use the same methods as cyber criminals, but report problems uncovered to our clients instead of taking advantage of security breaches. Pentest exposes web coding errors and other possible vulnerabilities that threaten critical data, user accounts and other web application functionality. Not all tests are performed manually, however. Our security engineers may use automated tools such as static analysis and dynamic data analysis.
Based in our extensive experience in Information Security Services we are launching today a unique Information Security Service in cooperation with Egroup Services in Cyprus. These include:
Remote Penetration Testing
Black Box approach Tests
Range of IP's related to your organization.
Employees background checks & Tests.
Physical Access security Tests
Email spoofing tests.
Information Security Training Services for your employees
Information Security Audit your procedures tests.
Preparing an organization for ISO 270001 certification Services.
A unique methodology has been applied covering a complete solution towards Info. Sec. In brief and sampling only our area of services:
Intelligence Gathering:
Peering Through the Windows to
Your Organization

Inside-Out Attacks:


The Attacker Is the Insider

Physical Security Engineering

Dumpster Diving
Hanging Out at the Corporate Campus

Google Earth

Social Engineering Call Centers

Search Engine Hacking

Google Hacking

Automating Google Hacking
Extracting Metadata from Online Documents
Searching for Source Code

Leveraging Social Networks

Facebook and MySpace
Twitter

Tracking Employees

Email Harvesting with the Harvester
Resumes
Job Postings
Google Calendar

What Information Is Important?

Man on the Inside

Cross-Site Scripting (XSS)

Stealing Sessions
Injecting Content
Stealing Usernames and Passwords
Advanced and Automated Attacks

Cross-Site Request Forgery (CSRF)

Content Ownership

Abusing Flash's crossdomain.xml
Abusing Java

Advanced Content Ownership Using GIFARs

Stealing Documents from Online Document Stores

Stealing Files from the Filesystem

Exploiting Telnet and FTP

Sniffing Credentials
Brute-Forcing Your Way In
Hijacking Sessions

Abusing SMTP

Snooping Emails
Spoofing Emails to Perform Social Engineering

Abusing ARP

Poisoning the Network
Cain & Abel
Sniffing SSH on a Switched Network
Leveraging DNS for Remote Reconnaissance
DNS Cache Snooping
Simply fill the contact us form and let us know of the service needed.