ENTERPRISE WEBSITE SECURITY
Corporate Malware Removal

We work hard on keeping our antivirus database up-to-date and our goal is to prevent any possible attack on your websites. If your website got hacked we remove all viruses and backdoors to keep it safe and secure.
Corporate Website Antivirus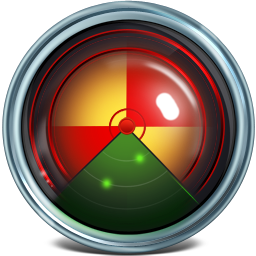 Keeping an eye on vulnerabilities by using a web antivirus tool like Smart Website Antivirus is a great way to improve your website's security and make it more difficult to hack.
CORPORATE WEBSITE SECURITY SOLUTION
The Siteguarding Corporate Security Solution is a great option to protect your website, visitors and customers from hackers and all types of attacks. It's a great security solution that is easy to implement, fully managed and does not require large investments. Our corporate security plans are great for owners of multiply websites, hosting companies and large businesses. We provide scalable & flexible pricing plans for all our enterprise customers.
Focus on your business and leave security to us.
Standard


from 40 USD/year




per website

Premium


from 90 USD/year




per website

Protect Your Websites
Protect Your Websites
Good for small, medium personal and
business websites
Premium security solution. Good for medium,
big personal and business websites
Website Antivirus PRO Standard
Heuristic algorithm to detect unknown viruses
Website Antivirus PRO Premium
Heuristic algorithm to detect unknown viruses
Website Firewall
Attack Analyze & Prevention
Website Firewall
Attack Analyze & Prevention
SSL certificate for 1 year*
Server-side scanning & file change monitoring
Server-side scanning & file change monitoring
Max analyze 25000 files
Max analyze 100000 files
Virus detection (Unlimited Pages)
Stop Hacks


Immediately

Virus detection (Unlimited Pages)
Stop Hacks and DDoS Attacks


Immediately

Attack detection (Unlimited Pages)
Attack detection (Unlimited Pages)
Hack/Injection detection (SPAM, Viagra, porn and etc)
Hack/Injection detection (SPAM, Viagra, porn and etc)
Analyze all changes on your website
Analyze all changes on your website
File scans every 24 hours
File scans every 12 or 24 hours
Analyze daily
Analyze hourly or daily
Malware removal from already hacked website


(only with yearly subscription)

Malware removal from already hacked website
Malware Removal & Hack Repair
(once per month)
max cleaning time is 48 hours
Malware Removal & Hack Repair
(Unlimited)
max cleaning time is 3-6 hours
Server log analyze & Issue investigation
Server log analyze & Issue investigation
Blacklist removal (Google, McAfee, Norton and etc.)
Blacklist removal (Google, McAfee, Norton and etc.)
Blacklist monitoring
Website scripts/codes analyze and bugs fix
to avoid possibility for future hacks
Website backup


(free with yearly subscription)

Notifications & Alerting by email
Notifications & Alerting by email
Get free professional consultation from
our security experts and engineers
Get free professional consultation from
our security experts and engineers
Response time max. 24 hours
Response time 3-6 hours
Free protection for 2 subdomains** included


(only with yearly subscription)

High priority website analyze
and cleaning (within 30-60 minutes)


(only with yearly subscription)

10% OFF for yearly payment
10% OFF for yearly payment
* - with yearly subscription only
** - subdomain it means a part of the main domain (not addon domain on your hosting account) e.g. sub.maindomain.com or extra folder with your forum or blog or other CMS, e.g. www.maindomain.com/blog/