Please scroll down to learn more about the features
What You Will Get
---
Antivirus Scanner
Website Antivirus Scanner is the most effective tool for webmasters and website administrators to detect viruses, malicious code and hacker's activity on website. Our antivirus tells you when your website is hacked or malicious code is installed. It works fast and detects a wide range of malware types: PHP Mailers, Redirects, Backdoors, Trojan horses and other malware.
You can manage your reports, see the list of infected files and request the cleaning services.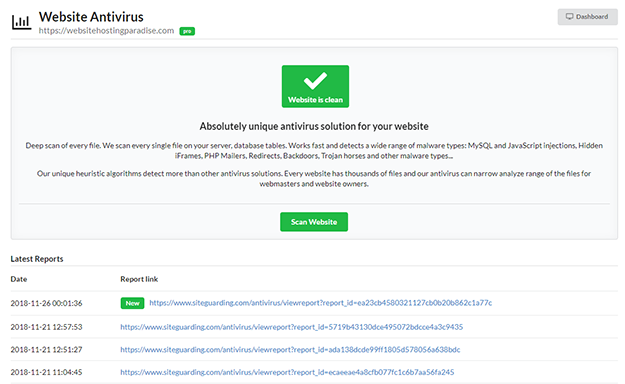 ---
Website Firewall (WAF)
Our web application firewall blocks attacks and hack attempts and protects your site from different types of attacks. It prevents Bruteforce attacks, Zero Day Exploits and other hackers activities.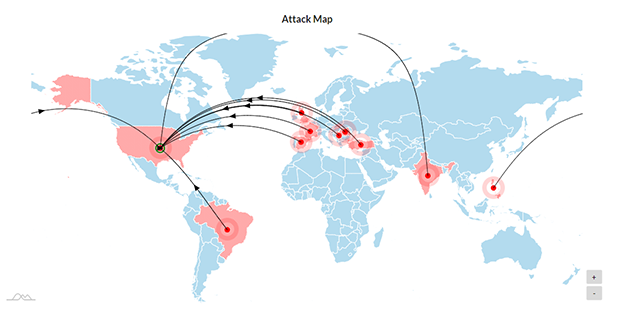 Blocks on fly all unwanted requests, exploits and injections. You can see the map of attacks in real time.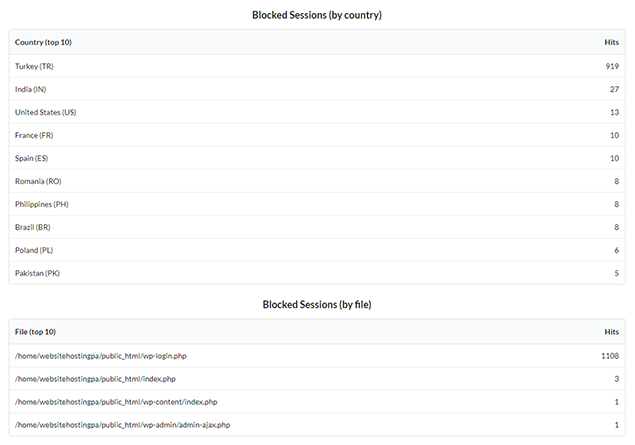 See the list of attackers by country and target files.
---
BadBot Protection
Helps to block unwanted bots, content scraping and reduce the usage of your website and server recources.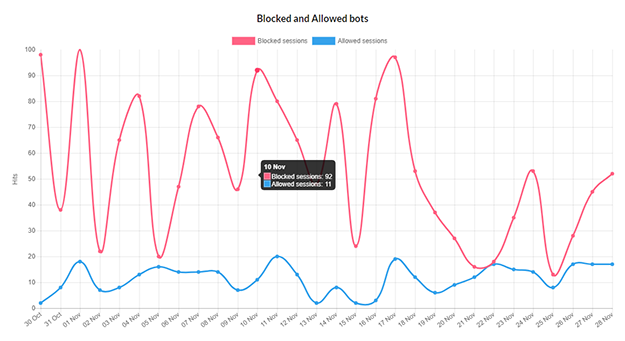 Blocks on fly all unwanted traffic to your website, bruteforce attacks. You can monitor attacks in real time.

See the list of attackers.
---
GEO Protection
GEO Protection Module blocks traffic from unwanted countries.
Manage your blocked countries with few clicks.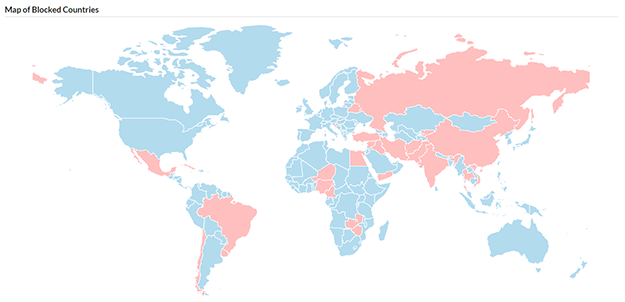 ---
Full Backup
The Siteguarding backup plugin is an automated backup solution that allows you to secure, restore or move your website with ease.
Backup and safeguard your website.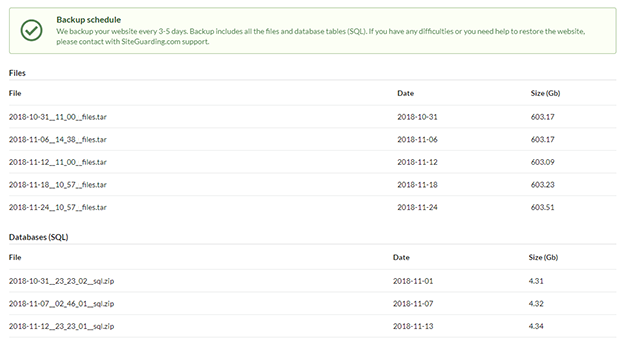 ---
Helps to block bruteforce attacks to your administrator area. Even with simple administrator password your admin account will be protected.
Creates the wall between admin login page and the hackers.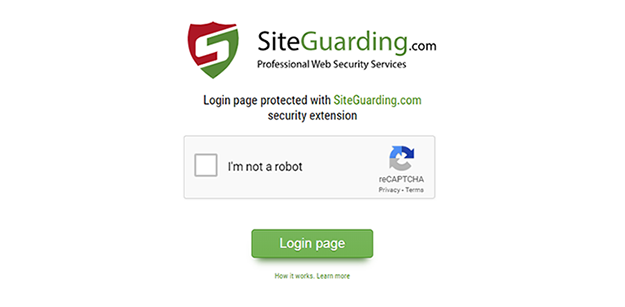 ---
Malware Removal Services
Our security experts are more than happy to help you find and remove any malware and backdoors from your website.
---
Secure Hosting
With our secure hosting packages you get website protection and malware removal services absolutely free.
Our hosting plans include: SSL certificate, full backup, full security, free transfer from old server, unmetered bandwidth, optimized for high-traffic, high performance.
---
SSL certificate
Your customers and visitors will know that their browsing session is safe, and personal information is encrypted.
---