SCAN YOUR WEBSITE FOR OUTBOUND (EXTERNAL) LINKS
FIND EXTERNAL AND BROKEN LINKS THAT MAY HURT YOUR SEO RANKINGS
If you need to check the links from sitemap.xml or custom links, please use our panel. Login to Panel
---

OUR WEBSITE SCANNER WILL HELP YOU DETECT AND REMOVE OUTBOUND AND BROKEN LINKS FROM YOUR WEBSITE. IT DETECTS ALL TYPES OF LINKS: IFRAME, IMAGE, HIDDEN AND CRYPTED LINKS THAT MAY HURT YOUR SEO
Poor Quality Links

Sites that link to poor websites show the visitors and search engines that they don't care what they say or recommend. Sometimes hackers use your website to put the links to their poor quality resources.
Broken Links

Not only the users, but Google and other search engines hate broken links. Broken links will chase your visitors away and hurt your SEO rankings. When you loosing your SEO rankings you loosing your customers!
IMG, iFrame & Encrypted Links

Our smart spider finds all types of hidden links that may hurt your website and customers. Weather its img, iframe or hidden encrypted links our scanner will help you detect and remove them.
Hidden Spam Links

Usually spammers look for compromised web sites and use various exploits to insert their hidden spam links into trusted web pages to get better SEO rankings for their sites. Our spider can help you to detect and remove spam links.
TIME MATTERS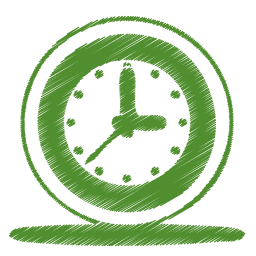 If your website got hacked - don't wait until it gets blacklisted. You can lose your customers and search engine positions. There is no time to wait, you should act fast!
24/7 SUPPORT

The problem with so many website security companies is that you never get to talk to a real person. At Siteguarding, our staff is available 24 hours a day, 7 days a week!
YOUR SAFETY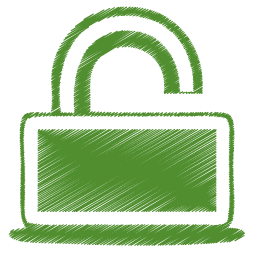 Your safety is our goal. We work hard 24/7 to protect your business and your customers. At Siteguarding we're committed to your complete satisfaction.
Get Protection


Just 9.95 EUR/month
Protect Your Website
Free Installation
Files Change Monitoring
Max analyze 25000 files
Files scan every 24 hours
Daily analyze
Summary weekly analyze
Report by email
Filter options
Keep the history for 30 days
Custom analyze report
Live Support
Support by Email
15% OFF for yearly payment Monitoring. Minimize incident time with our automated scans
Usually hackers make their hidden links invisible to administrators and visitors but visible to search engine spiders. Our outbound link detector acts like a search engine spider and detects all possible links on your website. It is extremely important to control external links from your website otherwise you can loose your SEO rankings and get banned by search engines.
Here is the list of links our scanner can detect:
SPAM Links. Hackers and spammers can use your website to put hundreds of links to their poor quality websites. That way they get better ranking and positions in search engines but your website is getting punished for low quality links.
Broken Links. Not only users hate broken links, google and other search engines see the broken links on your website and even a single broken link can impact your search engine rankings. This is why you have to take it seriously.
Hidden iFrame Links. If spammer gets an access to your website they usually put a hidden iFrame links to their resources. That way they can use your website to get their websites on top of Google. When Google detects such types of links on your website you getting banned because Google thinks your website is poor quality.
IMG Links. Lots of web design companies and web developers insert images in website templates with the link to their website. There is nothing wrong with it but we would suggest you to remove those links for SEO purposes.
Encrypted Links. Did you download a FREE template or installed a plugin from third party website? You should definitely scan your website for poor quality links. Sometimes hackers use free templates and plugins to insert their encrypted links that only visible for search engines.
Our Smart Link Scanner can used to find other types of potentially harmful content such as iframes, malicious links, poor quality links, spam and redirects. It will help you to keep your website clean and safe for your visitors and customers.