Website Daily Scanning and Analysis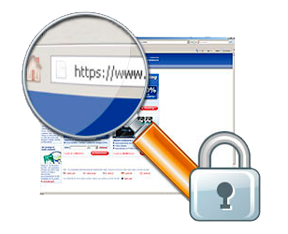 One of the services provided by us is the day-to-day scanning and checking Your website for malware installation. We would like to mention that the software performing scanning operations is the unique development of our programmers; it has been continuously developed and improved for many years and, as a result, proved itself to be an excellent website antihacker protection tool.
The latest product version includes several attack-detecting algorithms, as well as the algorithms detecting file modifications at your resource. Several levels of analysis allow to determine the danger level of the modifications that took place at your website.
Our experience has shown that the everyday site scanning is of the same necessity as the data backup. In particular, in the recent months a high hacker activity has been detected, which targeted, in the first turn, at such website administration systems as joomla and word press. The attacks on the hosting service providers have also been detected, and, as our experience shows, not all the hosting service providers conscientiously watch over their customers' security.
If you refer to us and use some of our services, you will be sure you have entrusted your site to the professionals, and you won't need to be worried about your data and your customers' data security.
Protect your website
Your website got hacked and blacklisted by Google? Select Security Package to keep your website clean and protected.
Standard


Just 14.95 EUR/month
Get Protection
Free Installation
Good for small, medium personal and
business websites
Website Antivirus PRO Standard
Heuristic algorithm to detect unknown viruses
Server-side scanning & file change monitoring
Malware cleanup
Attack & Virus detection
Blacklist removal (Google, McAfee, Norton and etc.)
Response time max. 24 hours