Scripts and Files Encryption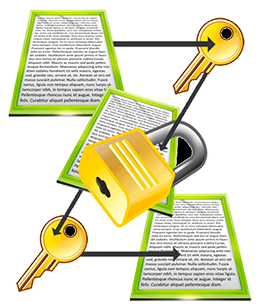 Scripts and files encryption is one the most popular services we provide. Let's clarify what is it and what for it is necessary. The aim of a hacking attack is your data base; that is where passwords to customers' accounts as well as customers' private data are kept. After getting access to the data base, intruders can use data of your business partners in various criminal schemes. Consequently, the reputation of your company and your website will be damaged and you will incur huge losses.
When penetrating to the server, a hacker first of all is looking for configuration files. That is where all settings and passwords to the data base of your website are registered. Such files are often stored open which makes hacker's work much easier but the consequences for you much sadder. Even if you use the latest software and install security-protection modules, it does not ensure protection from penetration to your server. You should understand that if you use shared hosting, your website may be accessed by means of hacking the web resource of your hosting neighbor.
The second most popular type of hacking is by means of installment of Trojan Horse software to your PC. If you use Windows operating system, none of the anti-viruses or firewalls will guarantee leak-proof protection. And modern Trojan Horse software has the function of stealing password to your FTP server and sending it to the hacker's server. Thus, intruders get access to FTP, easily open configuration file of your data base and get all the passwords.
Let's consider one more example what else files encryption at your server may be necessary for. For example, you are going to sell or lease your website but do not want your partner to make any changes to the system settings till particular moment. We will just encrypt the necessary files and your website will be secure from any changes.
Protect your website
Your website got hacked and blacklisted by Google? Select Security Package to keep your website clean and protected.
Standard


Just 14.95 EUR/month
Get Protection
Free Installation
Good for small, medium personal and
business websites
Website Antivirus PRO Standard
Heuristic algorithm to detect unknown viruses
Server-side scanning & file change monitoring
Malware cleanup
Attack & Virus detection
Blacklist removal (Google, McAfee, Norton and etc.)
Response time max. 24 hours