WordPress Maintenance & Administration
We help you bring your WordPress websites to the highest level! SiteGuarding.com team deals with
all types of maintenance and administration for your WP-based projects.
WordPress Consulting
Stuck in the customization process? Do not know what to start with? Do not have enough technical skills to manage your WordPress site? Do not worry. SiteGuarding.com is here to help. We will consult you on any technical issues. Our experts will recommend plugins, themes or services to fit your particular project.
WordPress Maintenance
As WordPress is not an all-in-one solution, the CMS requires further maintenance and support. Leave it to professionals. We will take care of the system and plugin dates, website file backups, and all necessary settings. No need to manage digital assets manually.
WordPress CMS Development & Integration
Do you need a self-coded CMS for your new website? No problem. We will create a custom-tailored content management system to meet your needs. Apart from the CMS development, we will seamlessly integrate the new system with an already existing or new WordPress site.
OUR WORDPRESS SERVICES
WordPress Theme Installation & Customization
WordPress boasts thousands of different themes for any website type. From content-based projects to forums and eCommerce sites, each theme requires the installation and additional customization to stand out from competitors. Leave it to professionals from SiteGuarding.com.
WordPress Installation
Before going live with your new website on WordPress, you need to have the CMS properly installed and configured on your server. The process might appear to be a challenge, especially for non-technicians. Our expert team will complete the installation from scratch from the phase of CMS downloading to deployment.
WordPress Performance Optimization
WordPress CMS is one of the most powerful platforms in terms of website performance. However, only in-depth technical and coding skills will let you make the most of the WP engine. This is where our engineers will help to improve the website response time and page loading speed.
WordPress Plugin Installation
WordPress plugins are designed to improve your website performance and increase customers' loyalty. On the other hand, they require installation, activation, and further maintenance. Our experts will manage all your add-sons including their prompt updates and settings to run error-free.
API Integration & Module Management
As an open-source CMS, WordPress boasts enhanced flexibility. We will help you to integrate any third-party service as well as add new modules to your website. A pool of experts includes experienced programmers who will integrate API and complete AB testing.
Optimization for Mobile
More than half of all users enter websites via mobile devices. Having a responsive and mobile-friendly version is a must. Our developers will ensure that all the site functions, plugins, and features run flawlessly on both desktop and mobile devices despite the OS or screen dimensions.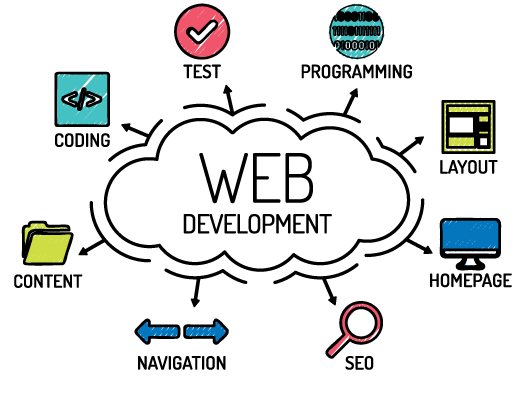 WordPress Administration & Support
The more functions and features your site has the more attention it requires in terms of support and maintenance. Managing all website assets on your own will require in-depth technical knowledge and resources. SiteGuading.com has a pool of WordPress experts who are ready to administrate and support your website for you. We will regularly check for the latest plugin and theme updates, restore the system if necessary, and protect your site from viruses and malicious codes.
---
Code Quality
Crystal-clear coding guarantees stable website operation. The feature is crucial considering the fact that WordPress is open-source. We will keep an eye on the code.
Website Security
Protect your website from spam, frauds, DDoS attacks or other types of malicious code. We use advanced digital security kits and tools developed by our specialists.
Personal Manager
Contact your personal manager round-the-clock to resolve any issue. We are always here to help you get the most of your WP-based online project.
---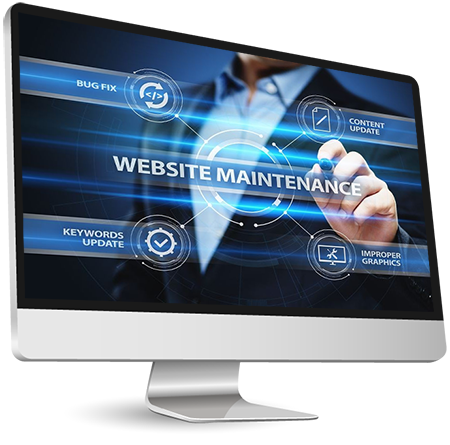 WordPress Maintenance Services
The service includes full control and protection of the website. We integrate the latest anti-spam and DDoS prevention security means as well as handle the website's SEO optimization, analytics, third-party service integration, plugin setup, and more. Besides, we will take care of proper hosting to guarantee flawless running despite the traffic peak. The service includes theme customization, regular system updates, site file backups, etc.
1
Theme Customization
Get a unique WordPress design and functionality with the help of our theme customization service. We will add any function or design feature you need to stand out.
2
WordPress Core CMS Customization
Despite the fact WordPress has a pretty functional core CMS, you might need a more advanced solution, We will develop a custom-tailored content management system for you and integrate it with a new or already existing project.
3
WordPress Plugin Customization
Have the plugin functionality expanded with the help of our experienced developers. We will make sure a chosen app suits your project and is compatible with the system requirements.
Contact Us Now and We Will Help
No matter what you need - a small website development or complicated marketplace implementation, we are here to help. Our web development team focuses on our customer's needs and demands, high quality of code, and timely delivery.