JOOMLA SECURITY AND PROTECTION
PROTECT YOUR JOOMLA CMS FROM HACKERS, BOTS, SQLi, XSS, LFI, RFI AND ALL POSSIBLE TYPES OF ATTACKS
---
Joomla Firewall

Something isn't right with your Joomla website? Maybe you're seeing 404, or white screen, or dark background with hacker's name, SPAM links, or perhaps your site redirects to another site you never heard about. Joomla Firewall helps you prevent all possible attacks on your CMS.
Joomla Antivirus

A sad reality about running site on Joomla CMS is that sometimes it could get hacked. None of the antiviruses are able to detect all viruses but our smart Joomla Antivirus uses heuristic algorithm and detects 90% of all infected pages and files on your website.
Joomla Malware Removal
There are a lot of ways to hide malicious code from webmaster, hackers can install infected files anywhere on your server. We have been removing viruses from all types of websites for years and strongly recommend you to hire a professional to stop hacker's attacks.
Joomla Security

As soon as your website obtains more traffic, you need to harden the security of your website more than ever. There are lots of ways to boost your website security, among which installing antivirus or firewall but we strongly recommend you hire a professional who can take care of your business.
JOOMLA PROTECTION MALWARE REMOVAL
TIME MATTERS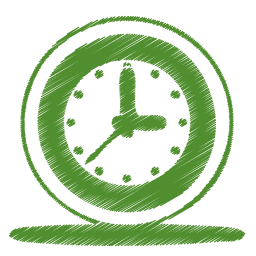 If your website got hacked - don't wait until it gets blacklisted. You can loose your customers and search engine positions. There is no time to wait, you should act fast!
24/7 SUPPORT

The problem with so many website security companies is that you never get to talk to a real person. At Siteguarding, our staff is available 24 hours a day, 7 days a week!
YOUR SAFETY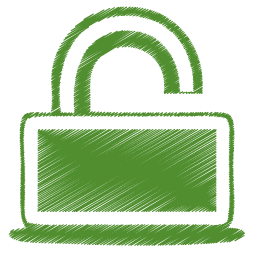 Your safety is our goal. We work hard 24/7 to protect your business and your customers. At Siteguarding we're committed to your complete satisfaction.
Joomla Protection


Just 9.95 EUR/month
Protect Your Website
Malware Detection & Prevention
Blacklist Monitoring
Custom Joomla Firewall
Smart Joomla Antivirus
SQL/XSS Protection
Backdoor Removal
DDOS Protection
File Change Monitor
Daily Reports
Brute Force Protection
Live Support
Support by Email
15% OFF for yearly payment Monitoring. Minimize incident time with our automated scans
Joomla is an open-source CMS that is used by millions of people all over the world, its the second most widely used CMS in Internet. Joomla is fast, easy to use, flexible and stable this is why its loved by so many webmasters. But did you know that there have been 500+ vulnerabilities reported since 2002? Joomla is getting more and more popular from day to day, that means you are always at risk of being attacked and hacked.
Follow these steps to harden your Joomla security and help prevent your website from getting hacked or becoming a victim of brute force attack.
Keep Joomla Up to Date. You should always keep your Joomla website up to date as well as all of your plugins and modules. You should only use trusted Joomla plugins and modules.
File Permissions. It is recommended to assign 444 or 644 permission types in order to prevent chances of file change or malware injection.
Joomla Security Modules. There are a lot of Joomla security modules which will harden your CMS security and protect your website from different types of attacks. These plugins allow you to block bots, prevent SQL injections, enforce strong passwords, scan CMS core files for vulnerabilities, monitor DNS changes, and much more.
Joomla Antivirus. Millions of websites are getting hacked every day. Joomla CMS has always been a target for hackers and spammers. If you really care about your customers you have to use Joomla Antivirus and Firewall to prevent hackers attacks and keep your data secured.
Hire a professional. If you have never been dealing with web viruses before its a good idea to hire a professional who can remove all viruses from your website and close all possible backdoors.
Another good idea is to use a highly secured managed Joomla hosting service. These services are a little more expensive, but they take care of the overwhelming majority of Joomla security tasks automatically. For example if you use one of our secured hosting packages even if your website has been hacked we will fix all possible issues absolutely free.