Reach Us
Please use the contact form on the left side of the website if you have any questions or comments, concerning our services.
We will contact you within 12-24 hours.
Have urgent question?
For urgent questions, please use Live Chat, Telegram or Skype.
Telegram: @SiteGuarding
Skype: SiteGuarding Support
Tel UK: +44 20 3290 0277
Tel CY: +357 25 255716
Live Chat:

Website Access Details
To provide full security support, we need access details of your website.
Please note: We use HTTPS protocol (Encryption protocol (SHA-2 and 2048-bit encryption) to protect your information. We don't share it with 3rd party websites or services. It's available for our support team only.

FTP (or sFTP) access details*
To analyze and clean the files, install security tools, we need FTP access to the files of your website.

Important: FTP (or sFTP) account has to point to the folder with the files "/" or "/public_html". If you don't know how to create FTP account, you can provide cPanel details or learn how to create FTP correctly
1. Login into your cPanel account and find FTP accounts icon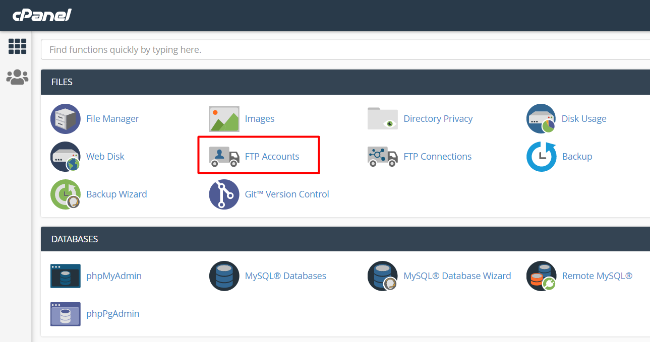 2. Fill username, password and set Directory to "/"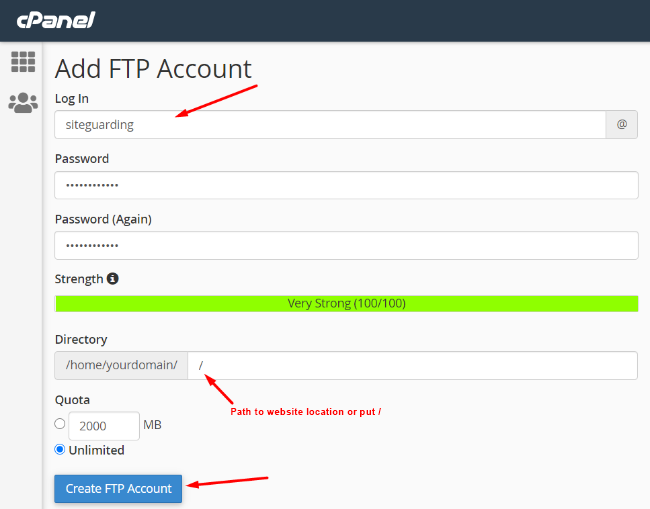 Hosting panel details (cPanel, Plesk, GoDaddy and etc)

To analyze server logs, SQL, other FTP accounts we need access to your hosting panel.
Important: Some hackers create the fake FTP accounts or cron jobs on your server. Please fill this section and our team will be able to check your hosting settings.

CMS administrator details (WordPress admin, Joomla admin and etc)

To analyze CMS users and installed extensions we need access to administrator's area.

Other details or comments


Cloudflare and other CDN services create cache of your pages. After the cleaning, malware will be removed from your server, but still can preset in CDN cache. Please provide access details to Cloudflare or CDN services you are using and we will purge CDN cache. You can write the details in the comments.