Website Content Scraping Protection & Web Scraping Prevention
We do not simply block site-scraping attempts, but we also track any copying of your content
and its use on third-party sites. And in the case of detecting content theft,
we contact Google and file a complaint against the thief.
Our unique solution detects and prevents Web Scraping Bots in Real-Time!
---
Prevent Web Scraping in 3 Steps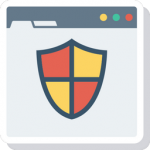 Protection from bots & scrapers
We have specially developed a module that blocks all possible attempts to scraping and copying the content of your site by harmful bots. Our module also protects you from hacker attacks, attempts to find passwords and scraping site pictures.

Content usage monitoring
Your content is transferred to our server, after which the daily / weekly automatic check of uniqueness turns on, and in case of detection of content theft, our module gives you and us a warning.

Filing a complaint to search engines
At your request, one of our specialists prepares all the necessary information to submit a complaint to Google and Yandex with the requirement to remove the thief site from the search results. In addition, we send complaints to the hosting provider on sites that use your content.
GET FREE 14 DAYS TRIAL.
NO CREDIT CARD REQUIRED
TRY NOW
Scraping Prevention Features and Benefits

Uniqueness monitoring
Our module automatically checks uniqueness of your content daily, and, in the case of theft, tells you the website address and the amount of content that has been stolen.

Block Website Scraping
Our modules determine whether a person or a bot visits your site and blocks malicious bots. At the same time, it avoids people and the necessary bots by Google, Bing, etc

DMCA Takedown
In case of detection of theft of content, one of our specialists contacts search engines and submits a request to delete the site - the thief from the search results.
Page loading speed
After installing our modules, the page loading speed increases on average by 30%, which has a positive effect on SEO and significantly improves user experience.

SEO Protection
One of the main factors of ranking in Google  is the uniqueness of the content. You should not wait for your positions to subside, and your content to lose its uniqueness.

Content Backup
Your content is stored in our personal account on our server. In case of loss of information on the site, you can restore all pages that were previously published.
Website Scraping Protection
The most valuable thing you have on the site is your content. As soon as it loses its uniqueness, the search engines,
as a rule, pessimize your website when searching, and, as a result, you lose traffic, and with it the sales.
PROBLEMS WE SOLVE

Content uniqueness
Our service will help you track and prevent copying of your content, block content thieves in search engines and maintain SEO positions.

SEO Protection
Your content will never lose its uniqueness, which means that SEO positions will only grow and you should not be afraid of sanctions by the search engines.

Protection from bots & web scrapers
Our module will not allow copying the content of your site with automatic bots and utilities. We block all robots at the very entrance to your website.

Brand Protection
If your website is copied and someone tries to steal your brand, our specialists will contact hosting and search engines and block websites-thieves in the network.
Why do you need to prevent website scraping
Site content is directly related to your position in the search results, and therefore a direct impact on your traffic and sales on your site. As soon as your content begins to be duplicated on other resources, search engines count that it has lost its uniqueness, and therefore its value. Accordingly, the search engines are likely to choose your competitor and give them a position better than yours, because they will have unique content, which means it is of great value to visitors.
Content can be stolen and multiplied on other sites by your competitors, unscrupulous webmasters, and sometimes duplication of content can take place on your site, due to the imperfection of some CMS. Google, as a rule, refers to this very negatively and even a small duplication can lead to sanctions from the search engines, loss of SEO positions and blocking the site in search results.
Web Scraping Protection Pricing
We guarantee that your content will never be stolen again!
Standard
35 USD/month
---
Weekly Plagiarism Check
Up to 50 Pages
Content Scraping Protection
Bad Bot Blocker
Automatic Anti plagiarism module
CMS Performance Optimization
Automated Plagiarism Software
Submission of 1 DMCA Takedown Notices to search engines and a hosting provider in case of content theft
Fraud Protection Module
Email support
Response time 24-48 hours
Buy Now
Premium
70 USD/month
---
Weekly Plagiarism Check
Up to 200 Pages
Content Scraping Protection
Advanced Bad Bot Protection
Automatic Anti plagiarism module
CMS Performance Optimization
Automated Plagiarism Software
Submission of 3 DMCA Takedown Notices to search engines and a hosting provider in case of content theft
Fraud Protection Module
SQL Injection Prevention
Brute Force Protection
Bot Attack Prevention
(WAF) Web Application Firewall
Email support
Response time 24-48 hours
Buy Now
Business
250 USD/month
---
Weekly/Daily Plagiarism Check
Up to 600 Pages
Content Scraping Protection
Advanced Bad Bot Blocker
Automatic Anti plagiarism module
CMS Performance Optimization
Automated Plagiarism Software
Submission of 7 DMCA Takedown Notices to search engines and a hosting provider in case of content theft
Fraud Protection Module
SQL Injection Prevention
Brute Force Protection
Bot Attack Prevention
(WAF) Web Application Firewall
Website Antivirus
SEO Protection
Black List Monitoring & removal
Email & Live Chat support
Response time 24 hours
Buy Now